Professional Development day!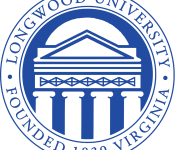 Longwood University Graduate students kicked off the semester with a Professional Development day!
Professional Development, which took place on February 4th 2018, attendees had the opportunity to learn about networking, take head shots, attend two educational sessions, plus enjoy an etiquette lunch.
An alumni panel started off the event titled "What I wish I knew." Alumni shared advice learned from experience graduating college and entering the professional world. Students were also able to ask their own questions.
The alumni then joined the students for a networking. Current and past students met together to share tips and tricks about this portion of the professional world. During the networking event, students had the opportunity to take headshots, which can be used for LinkedIn profiles or other professional sites.
The first informational session titled "Conquering Conferences" was a panel of professors and professionals who have attended numerous conferences for their own discipline of studies. They shared advice about how to navigate the overwhelming world of conferences, what to look out for, and how to really get the most from the experience.
As a break between sessions, the attendees took part in an etiquette lunch. Catered by Aramark, attendees learned the correct etiquette for formal dinner situations, and etiquette for other types of professional meals.
Professional Development day ended with another informational session titled "Interviewing tips and tricks." The office of Career Services presented on how to prepare for interviews and how to make the day less nerve-wracking.