ABOUT DR. FRANSSEN
Catherine Lowry Franssen grew up in Richmond, Virginia and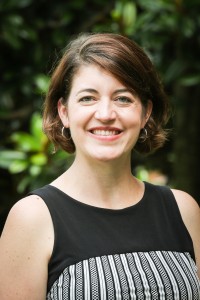 attended Mills Godwin High School. She flourished at Randolph-Macon College in Ashland, VA and as a Psychology major, found her true calling in neuroscience thanks to Dr. Kelly Lambert.
Dr. Franssen then went to The University of Chicago, where she worked with Dr. Leslie Kay to acquire a Ph.D. in Neurobiology. After several postdoctoral experiences in teaching and research, a year in industry, and a year as a professor at JMU, Dr. Franssen joined the Psychology department at Longwood University in the fall of 2014. In addition to teaching and research with her wonderful Longwood students, Dr. Franssen is a contributing blogger for the Huffington Post.
Dr. Franssen lives in Farmville, VA with her husband, Dr. Adam Franssen, and their two children.