Welcome to college! Congratulations on making it to higher education where you will sharpen your academic skills and continue on your path to finding a career. Hopefully you have a good grasp of the basics, college writing will build off that base and move into more advanced and  detailed concepts. No fear though, here are some tips to help you succeed in researching for your college papers.
Research should be the first thing you do before you start your paper. The most important thing should be to know your objective, would you go on a trip and not know where you are going? NO! Knowing the objective is the first step into building your paper, it is like the blue prints to building your house, it's important! When you do this it makes the research much more focused and precise leading to other aspects of your paper being precise and being precise and clear is the key to good writing.
What are good places to get research? Well having access to a computer is important as it will give you access to many resources, but you must know how to use the powerful internet properly to get credible and useful information. Make sure all research is credible first of all, no matter where you get it from, books, journals, magazines, internet or anywhere else. There is a lot of information out there, but not all of it is accurate! So keep a eye on it like a hawk, good examples of credible research is scholarly articles from the library and internet sources, good credible websites that are written by qualified people with quality factual information. Bad examples, would be websites and blogs that anyone can go on and write information on. Also, biased and opinionated information is also not credible. Solid, clear and factual information makes a research paper.
Make sure that when you do find credible research and decide to use it in your paper you cite it! citing that you used someone else's intellectual property is a must and could create a lot of problems if not done properly or not done at all! Also, this is very important for including pictures or anything else that is copyrighted work or intellectual property, when in doubt always cite!
Another important fact is making sure you are finding research about your topic that appeals to the audience you are talking to in your paper. Trying to find information that grabs the reader and hooks them to your paper and that is easy to relate back to your thesis statement. Do not over research and certainly do not under research you just want the best information and most direct. This will keep the readers mind from wondering from the main point and making sure they have a solid grasp of the information trying to be presented to them.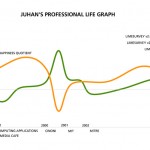 Finding statistics is another great thing to research and to put in your paper. It can be used as a good tool to mend you information. You can import these statistics by using a program like Excel on your computer to import the stats. Illustrations and charts are great for helping readers better understand your points. Maybe your reader is a visual learner, who knows!
Speaking of visual learners, what if your a visual or a auditory learner! I don't think you want to  just stick your head in scholarly journals all night to try to find information if you don't enjoy  it. So, maybe think of finding research through DVDs or podcasts or some other source of information. You would be surprised on how much research you can find in these types of resources.
This brings me to my final topic, try to enjoy writing the paper . This might be hard when your stressed out trying to meet the papers deadline or have a lot of other work but it is something that could be very beneficial to your writing success. If you enjoy something you tend to put more into it and succeed more often.  Try and find ways to make this happen, wether it is working with a good study partner or taking pride in gaining new knowledge that you didn't know before. That is what college really is, broadening your range of knowledge and improving your total academic skills. I hope you use these tips to conquer the world of academia and become a literary wizard!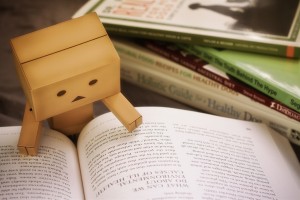 By:Brooks Carson