On Wednesday, we took a field trip to the Longwood Dining Hall. We were given a comprehensive tour of the facility, including the prep kitchen, serving areas, and dining areas.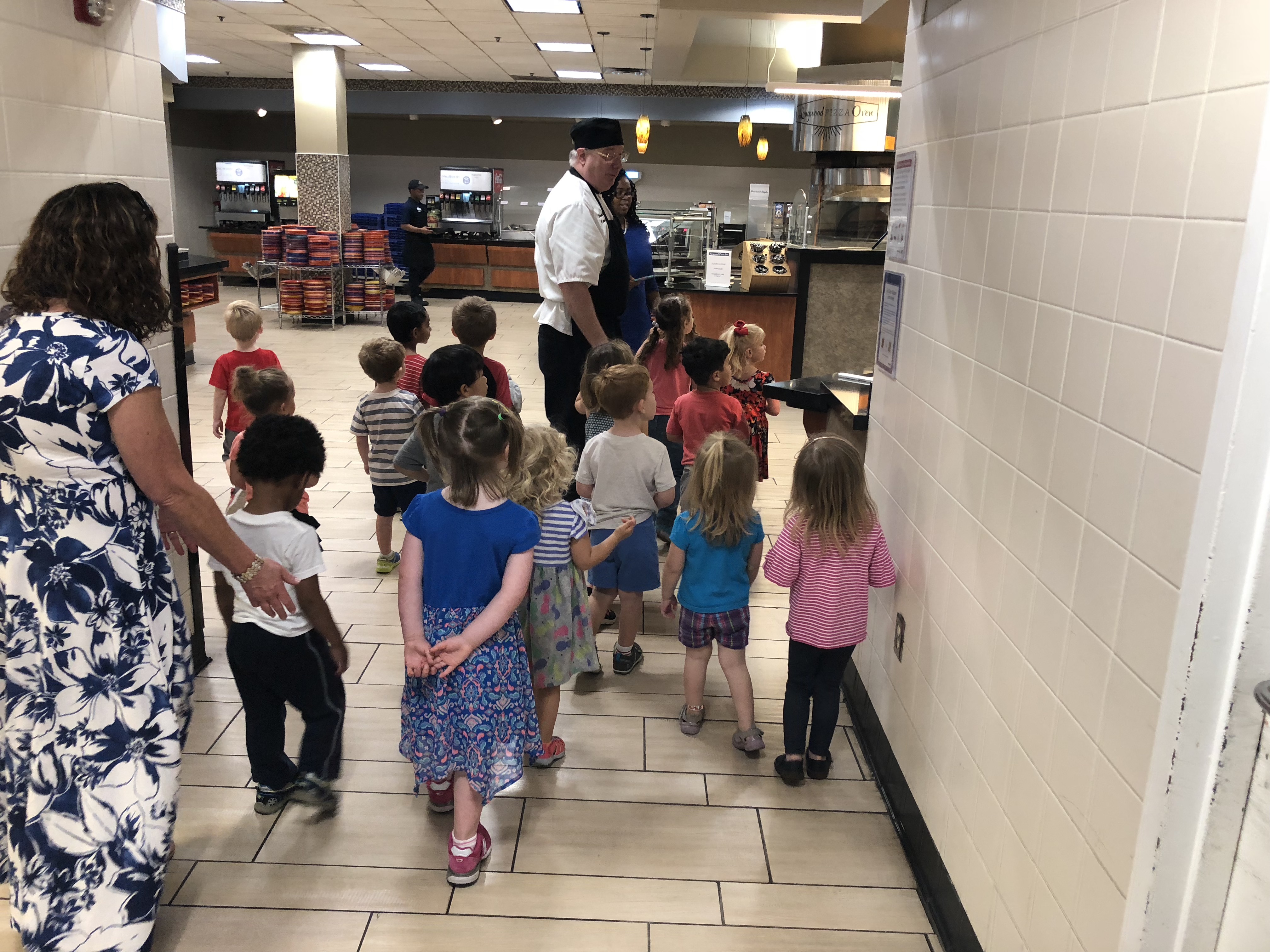 We started our tour in the main serving area of the dining hall. Chef Steve, our guide, showed us each of the serving stations. He showed us which types of food were served at each station. We then discussed which of these foods were our favorites and why!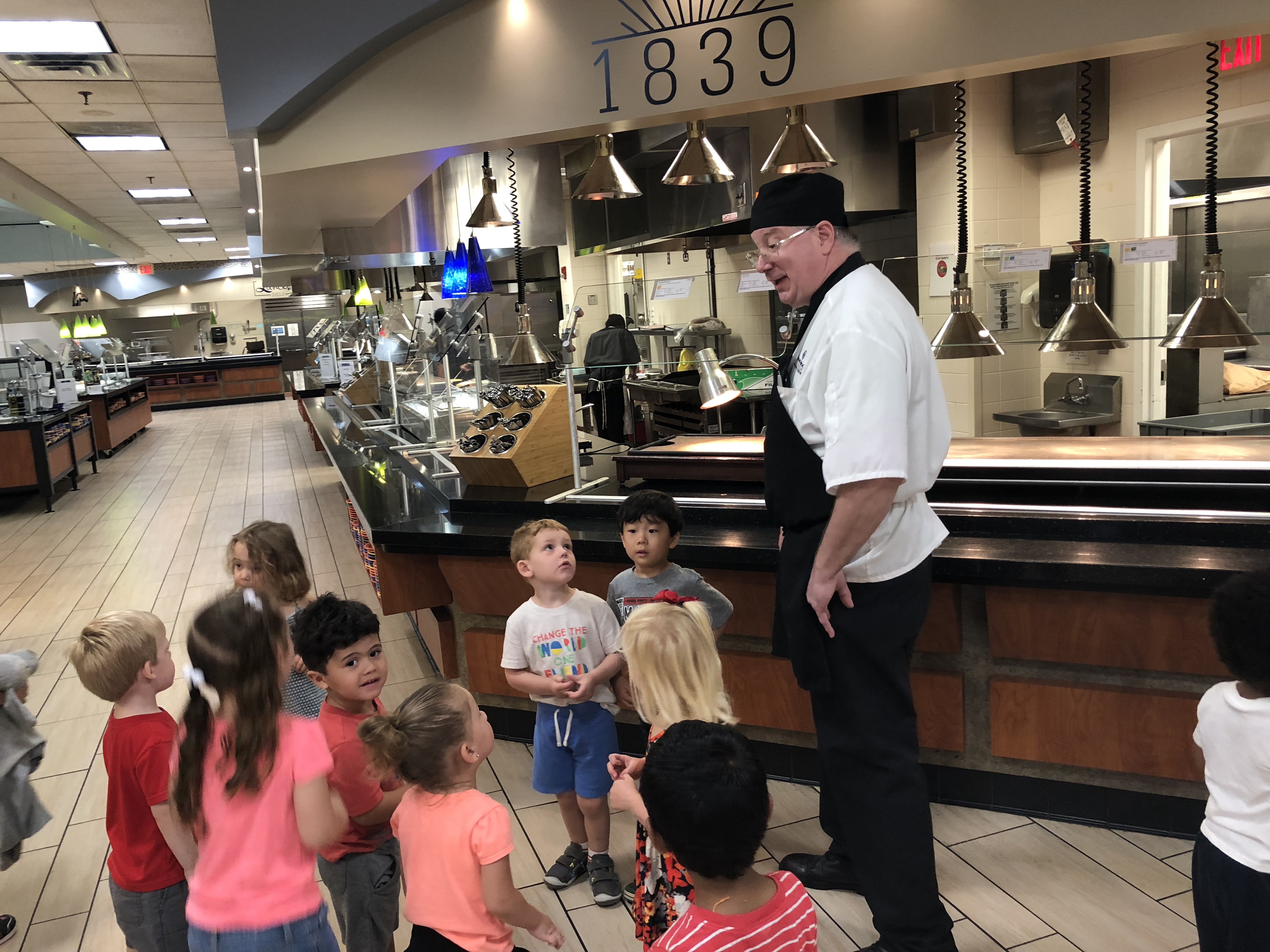 The children were especially intrigued by the various dispensers and other serve ware that they observed in this area. For example, we talked about how our cereal at home came from a box, but the cereal at the dining hall was served via a special dispenser.
We then went into the prep kitchen to take a look at how food is prepared. The children was fascinated by the commercial-grade equipment in the kitchen. The size of the equipment was pretty remarkable and unlike anything we had seen before! Chef Steve demonstrated how the equipment worked and what it was used for. The children were able to draw upon prior knowledge and make connections to previous cooking experiences at home.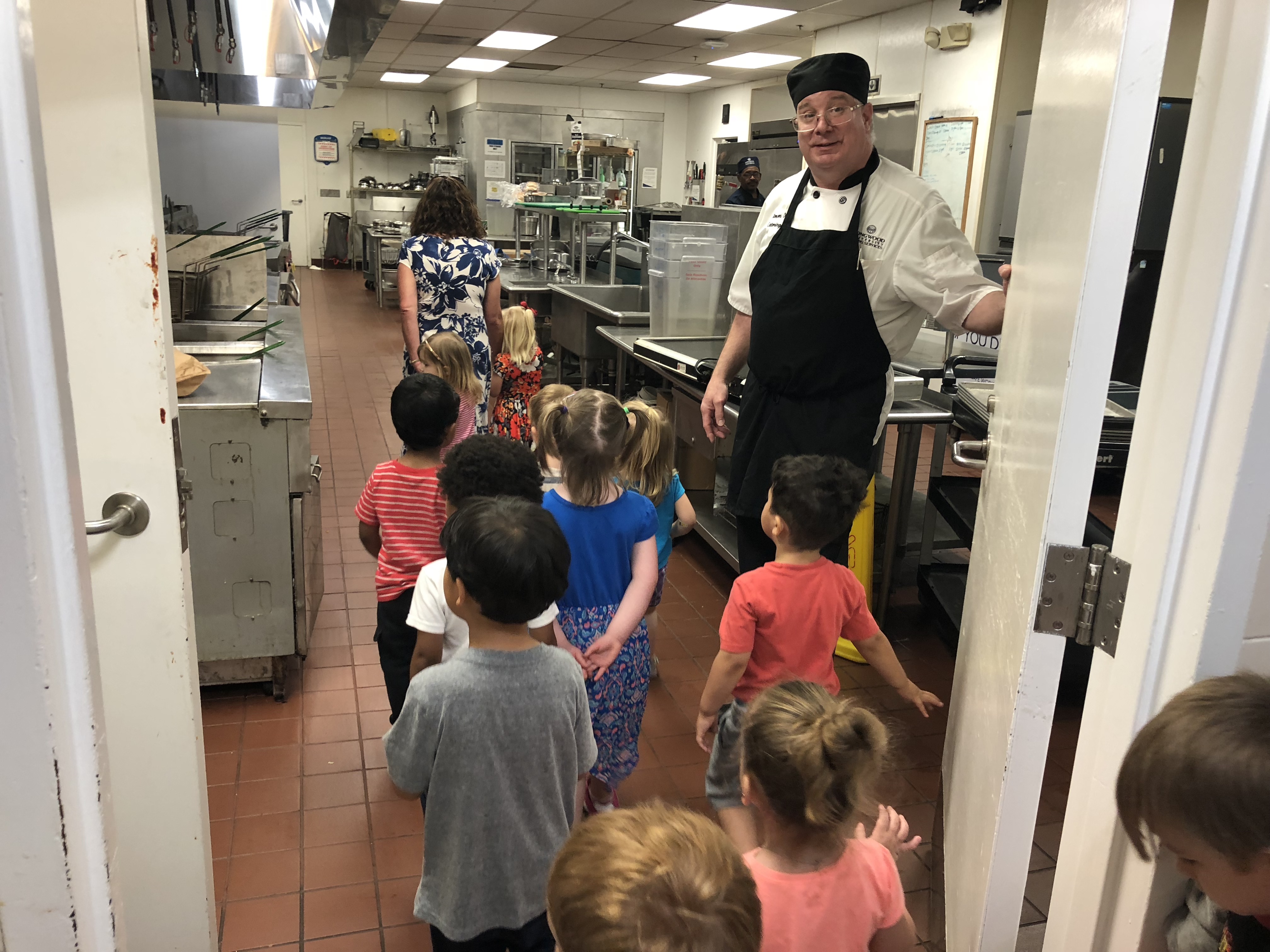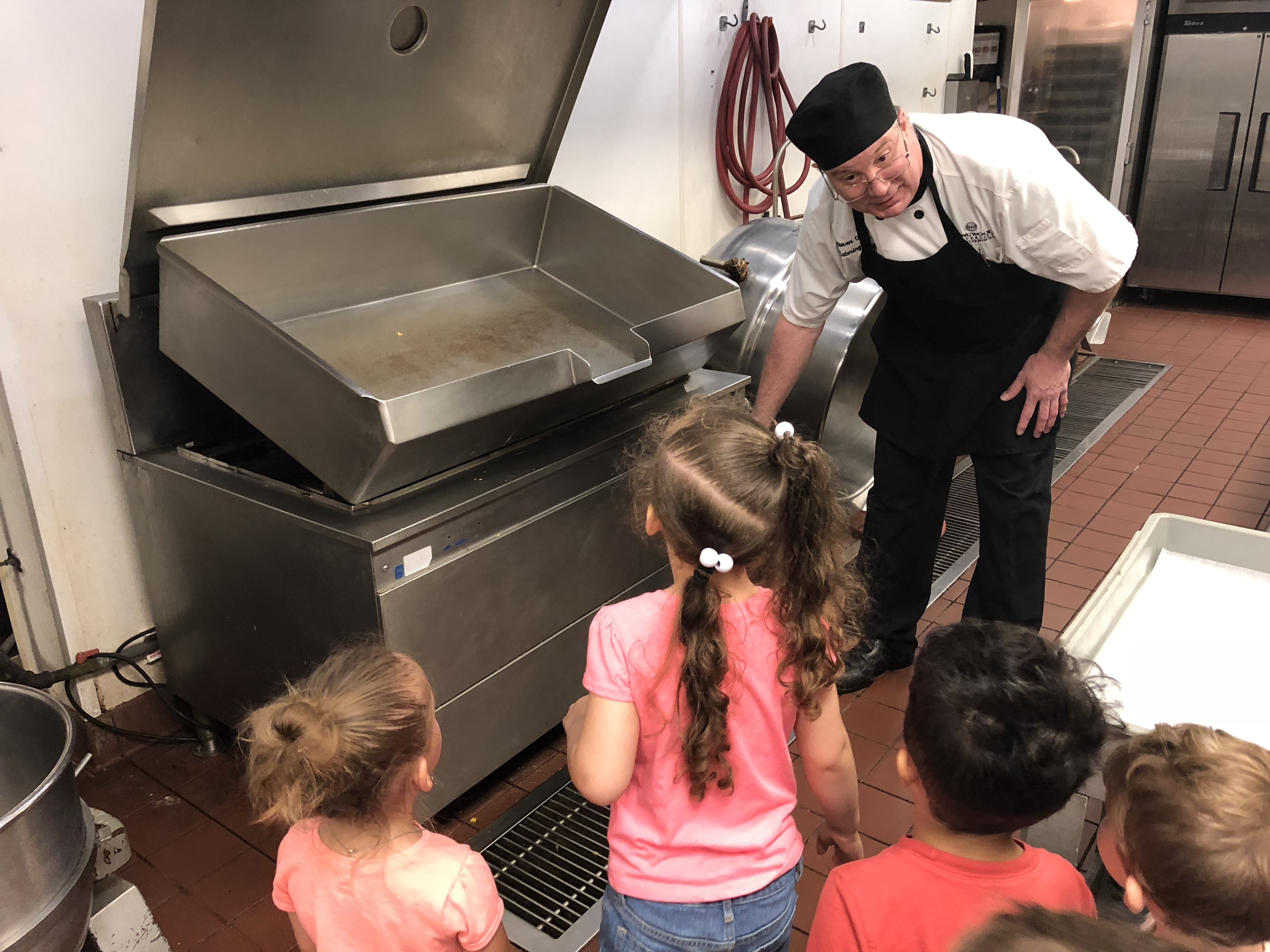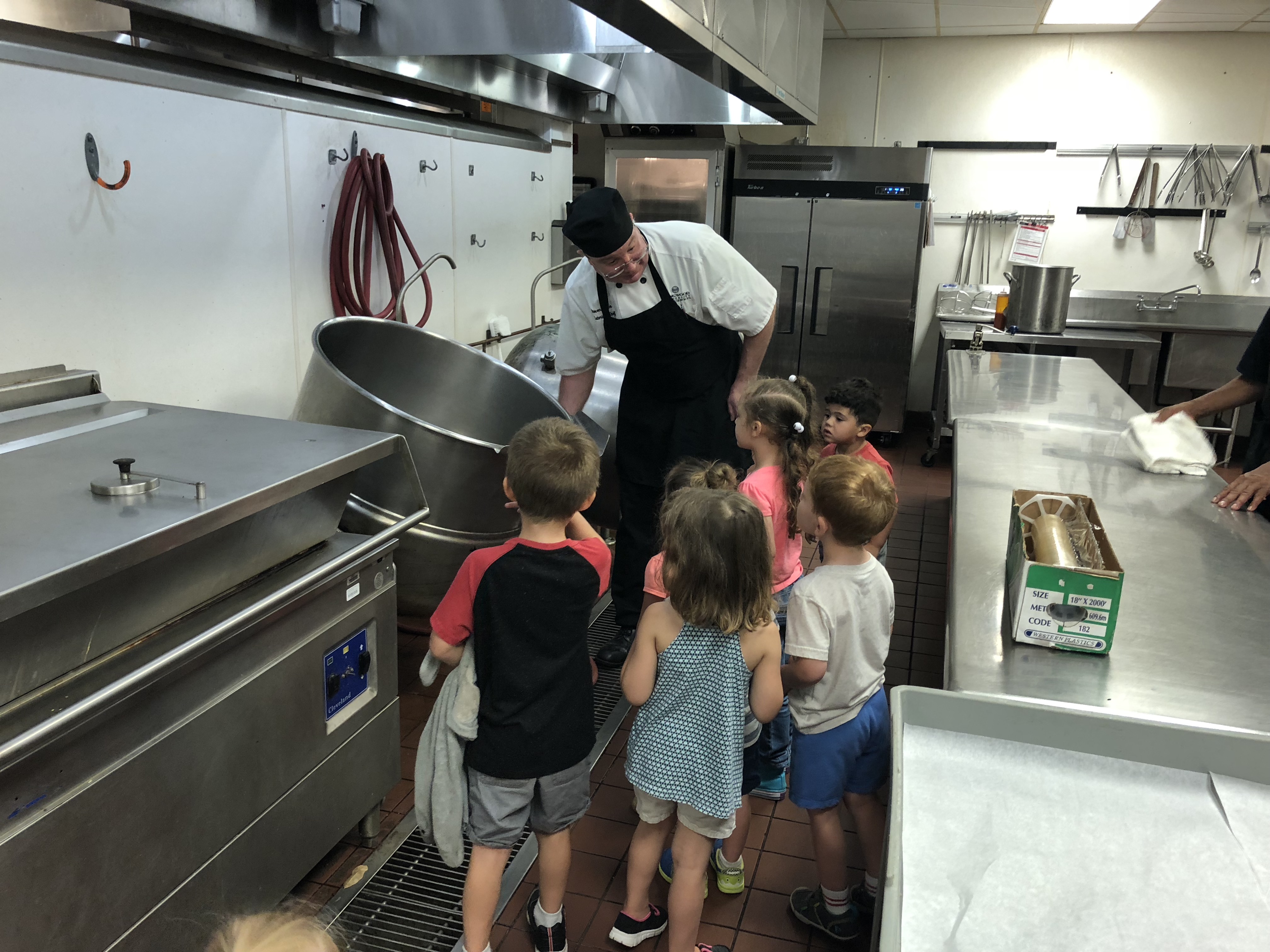 Next, it was time to learn how our food is prepared. Chef Steve took us into the walk-in refrigerator to show us where the food was stored. It was quite chilly and the fans were very loud!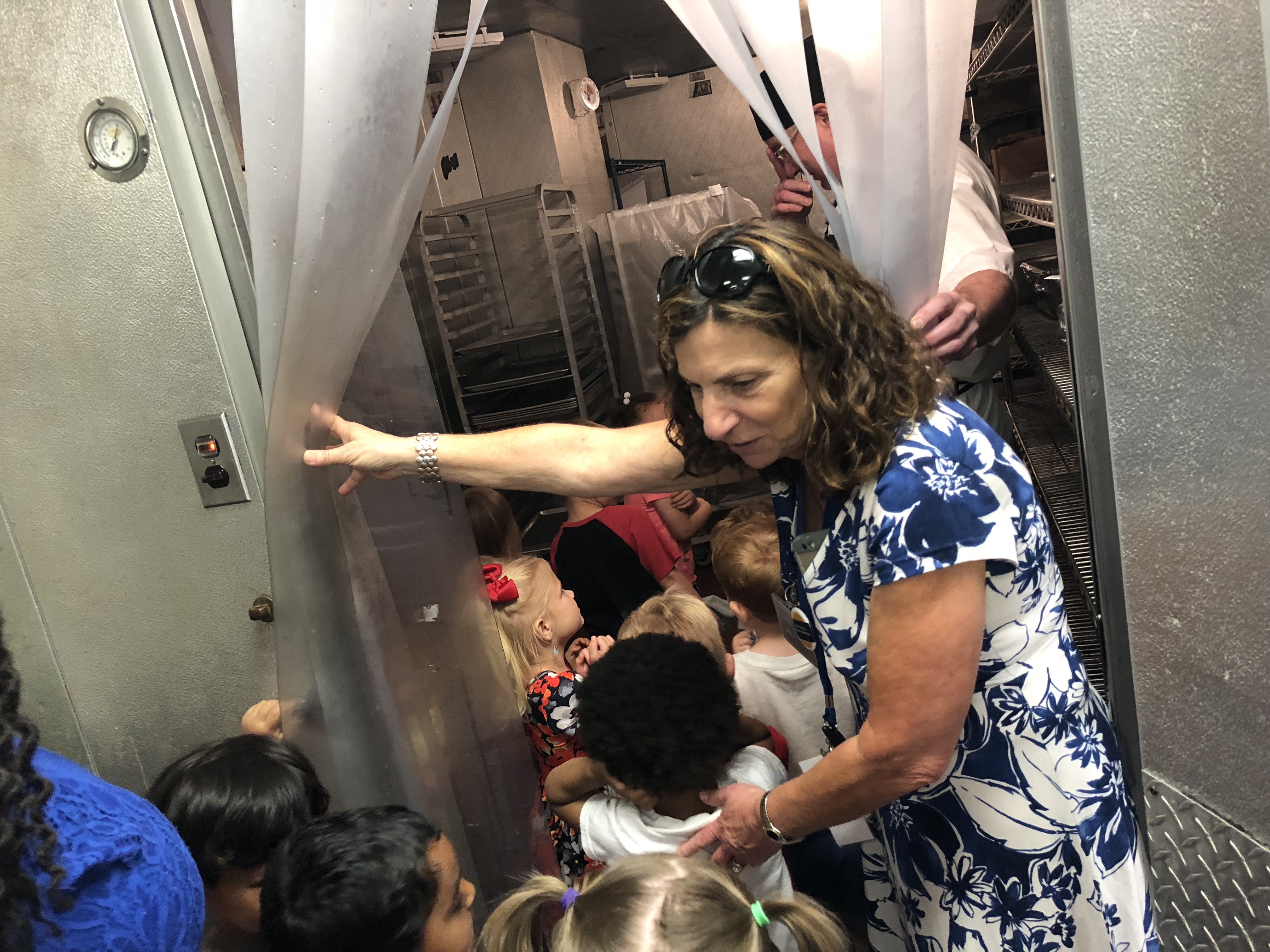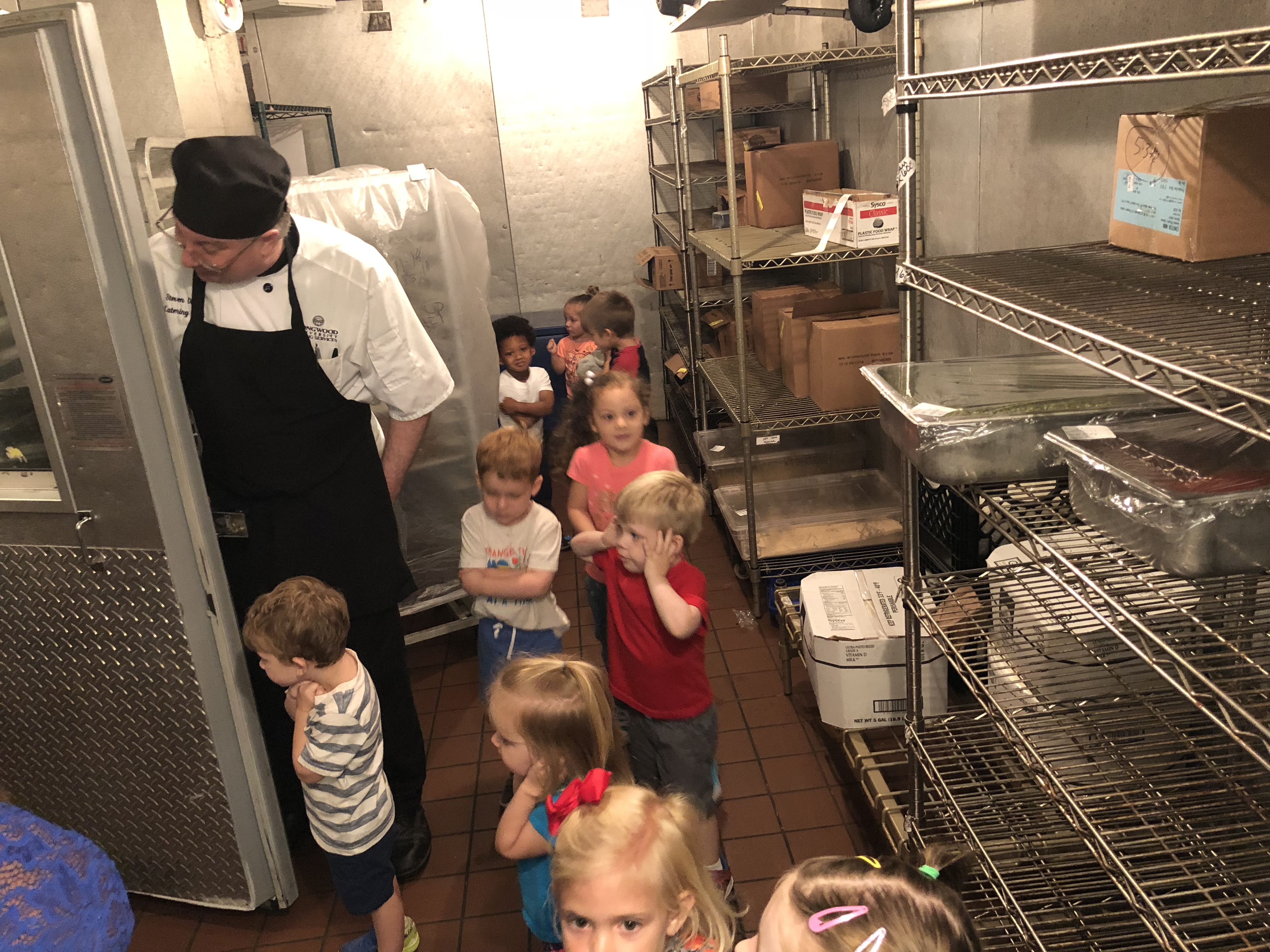 Chef Steve demonstrated how fruit is cut and served at the dining hall. He used special gloves to protect his hands while he worked.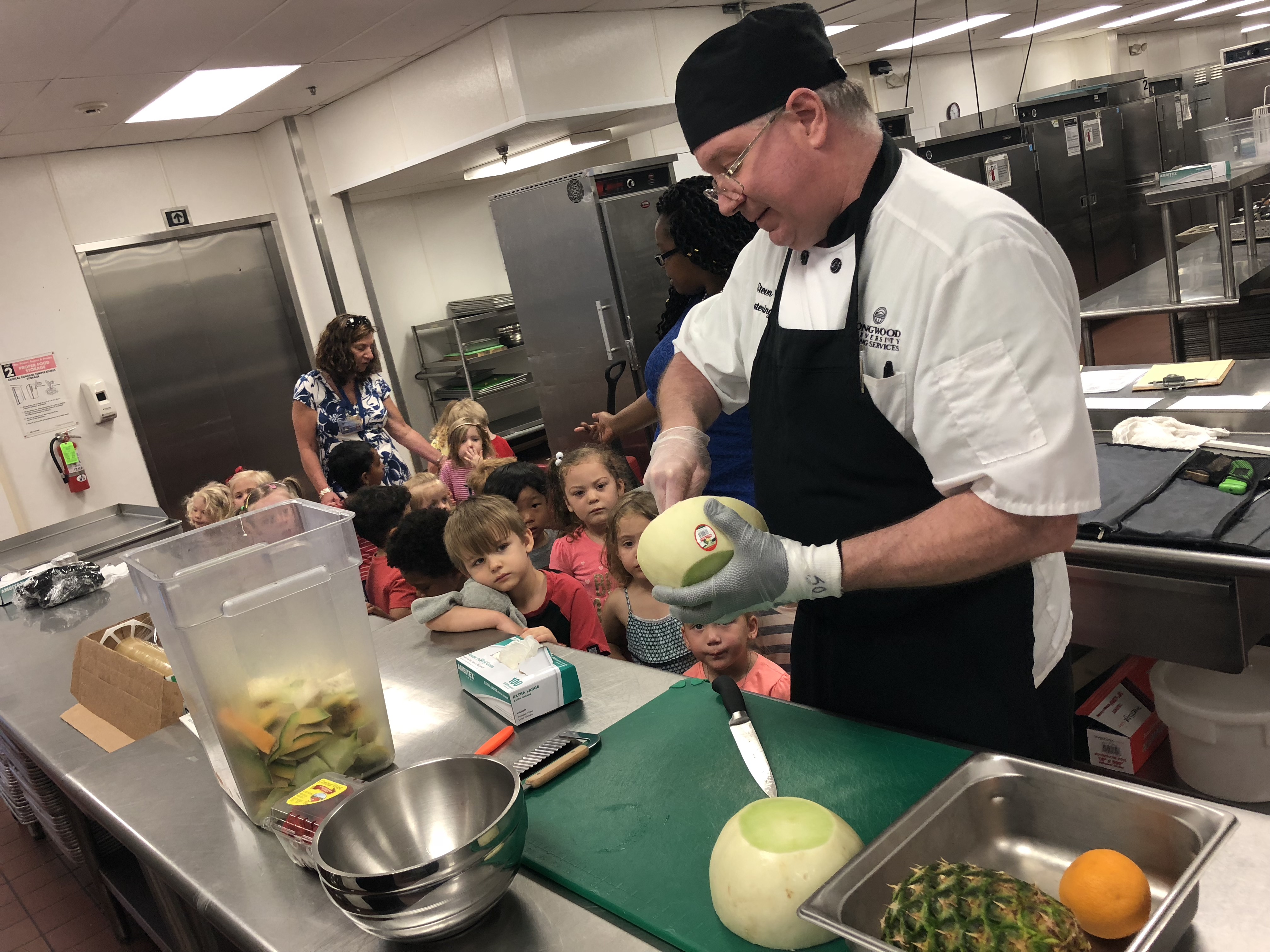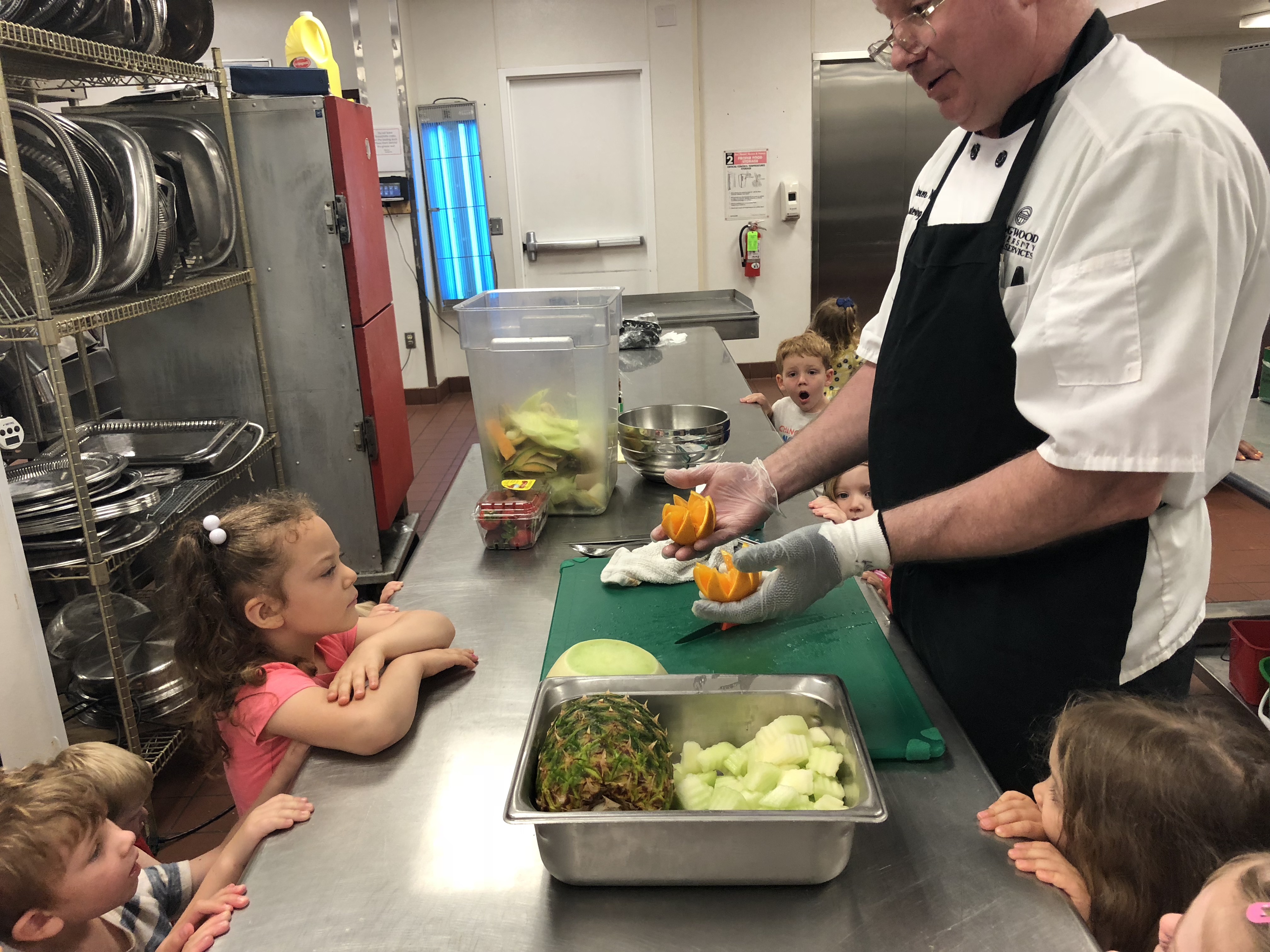 Chef Steve used this fruit to prepare a special treat for us- fruit kabobs! We enjoyed eating our fruit kabobs at the tables where the Longwood University students also eat every day.