Gay
Queer
Pussy
Homo
Faggot
These are words commonly used today to describe a gay person, whether they're a female or a male. These words have been thrown at us one way or another. Although we live in a society that is very diverse and more accepting than before. We still run into issues being called derogatory words. Even public figures are known to slip and make their opinions heard. Regardless of who you are, what color your skin is, where you come from, how much money you have, you have heard something derogatory about it. But, I'm here to talk about words targeted towards those with different sexual orientations.
When I first came to campus as a freshman, I was well received by my peers during the day. I had friends who wanted to hang out with me and get to know me. However, whenever I went out at night, that's when things took a wrong turn. I'd walk up and down Buffalo Street (the party street at the time) and these guys would mock me and call me terrible things whenever I passed their house. I usually never received that kind of attention from women, but the fact they either laughed or just sat there was equally painful.
Now, granted many of these words aren't meant to be disrespectful when they're used. You hear words being used to comment something or someone. For example, "That's so gay!" "Don't be a pussy!" "Stop being such a fag!" Those phrases don't typically raise my blood pressure, but they can for somebody else. Words are used every day against someone for being who they are. It shouldn't be this way.
There is one word that does make my blood boil typically. That word being "faggot". To me, that word tastes like vinegar and burns like hydrochloric acid. The sound of it tears apart my heart and it tends to make me angry. I guess that word was used against me and my friends most of the time, it just fuels my hate fire. People, like to say the term "faggot" derives from medieval times, where they would burn gay men at the stake. Fortunately, that's a false accreditation.  However, it still doesn't change what the word means now.
We, as a society, need to stop the manner in which we speak. Words do hurt and could result in a terrible fate. We see in the news all the time about young students committing suicide because of their sexual orientation. Words do hurt, and the use of those words can classify you as a bully.
I remember when I was younger people would call me a fag, queer, homo, etc. and it would hurt. I was bullied all throughout my public school life up to college. I never attempted to kill myself, nor did I really think about it, I still had thoughts about who would actually miss me and how everyone hated me. People were calling me terrible things, mocking me, and verbally abusing me. The things is, everyone who just stood around and watched hurt me too. They didn't hurt me because they said something or hit me, they hurt me because they didn't do anything.
When someone is abusing another person or when someone is in need, and there are people just ignoring it or watching it, that is called the Bystander Effect. The bystander effect is a concept of what people in the surrounding area do in a state of shock or emergency. A perfect example of this idea would have to be the show What Would You Do?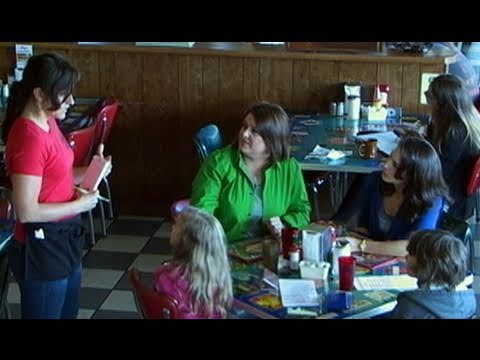 Regardless of what you're saying, or how you're saying it, if you think it might be inappropriate, it probably is. You never know who might be around you, and you never know who might get hurt from it. Think before you speak, tweet, post, etc. Just today March 29, 2013 at 6:38 p.m the term "fag" has been used 498 times on Twitter. How do you think people feel about that? Are you going to be a bully, a bystander, or an ally? You decide.
724