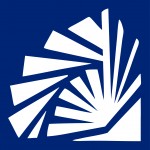 HOUSING
The Realtor website allows you to search for listings in Farmville, and it also offers you a list of local realtors who can help you with your search.
The South Central Association of Realtors has an extensive list of realtors in the Farmville area. This website includes realtors for Prince Edward and surrounding counties. There is a Farmville office that is located on North Main Street, and the phone number is (434)-392-9995.
The Longwood University Real Estate Foundation can also help you find housing. Please contact Louise Waller for more information. She can be reached by phone, (434)-395-2357, or by e-mail, wallermw@longwood.edu.
Trulia and Zillow are catch-all websites that allow you to see listings from multiple real estate companies in the area. Apartments.com can help you find rental units in Farmville.