I am a current full-time Communication Studies student at Longwood University. I grew up in Roanoke, Virginia, and after hearing about Longwood from friends who were Longwood students at the time, I decided that Longwood would be the best choice for me. After arriving, I quickly declared my major in Communication Studies after taking a Public Speaking course and falling in love the the Communications Department. In this setting, I've learned an incredible amount of information about the communications field and have been able to apply that knowledge in the classroom and internships.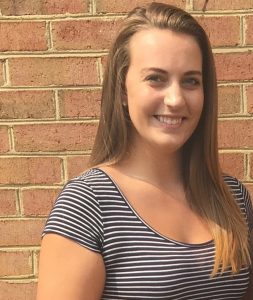 I got involved with the Longwood Ambassadors who give tours to prospective students and families, and I have been fortunate enough to serve in their Executive board as the Membership Chair. I will also be studying abroad in Germany and Denmark in Spring of 2019 to take communications courses and expand my knowledge of other cultures.
After graduation, I hope to pursue a Master's degree in Healthcare Administration and eventually work for the marketing department of a hospital or medical facility.