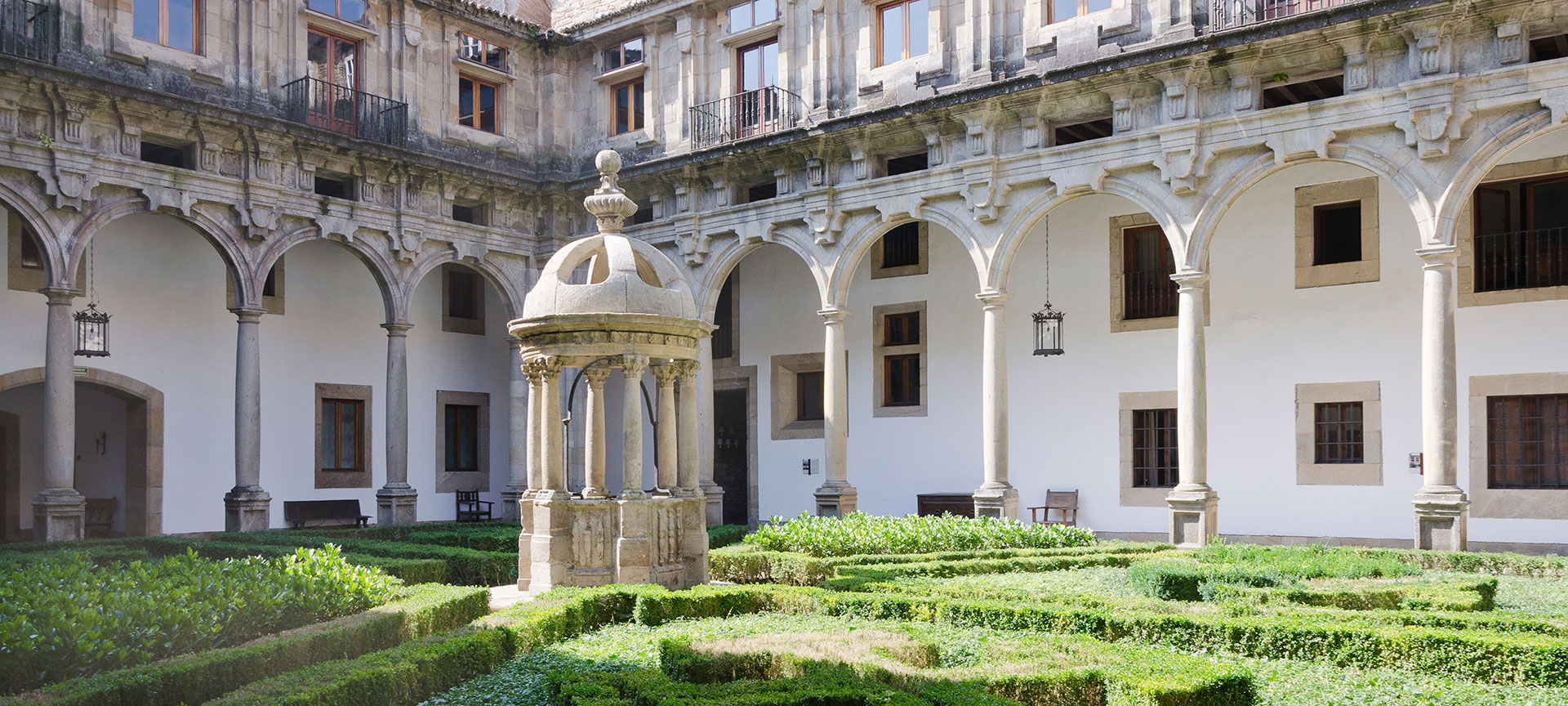 Located in Praza do Obradoiro, Santiago de Compostela, Hostal de los Reyes Católicos, is a 5-star luxury hotel with a rich history. It was constructed in 1486 by Isabel and Ferdinand originally a religious work. It is the oldest operating hotel and has been called the "most beautiful hotel in Europe". It was used to house those that completed the Way of Saint James, also completed by Isabel and Ferdinand in the late 15th century. They wanted to show how devout they were to Catholicism, so they began a program to improve infrastructure and support services on the pilgrimage trail. They had built new hostels, bridges, churches, and public wells.
Hostal de lost Reyes Católicos served as a hospital and hospice. Pilgrims were able to recover after completeing their pilgrimage. The staff was multilingual and doctors, nurses, and priests were on call 24/7. They were allowed to stay at the Hostal for three days during the summer and five days in the winter. As of 2014, free services were provided to a select number of pilgrims.
The construction was observed by Enrique de Egas. The Hostal has four colonnaded and interconnected courtyards inside. The style is Plateresque and has some gothic inspirations.
It attracted many doctors and scholars since it was a huge state-run hospital. In the 20th century, Francisco Franco stayed at the Hostal during his time as caudillo.
Come to the Hostal de los Reyes Católicos and learn more about the history of the building!