"1 in 5 homicide victims are killed by an intimate partner." – CDC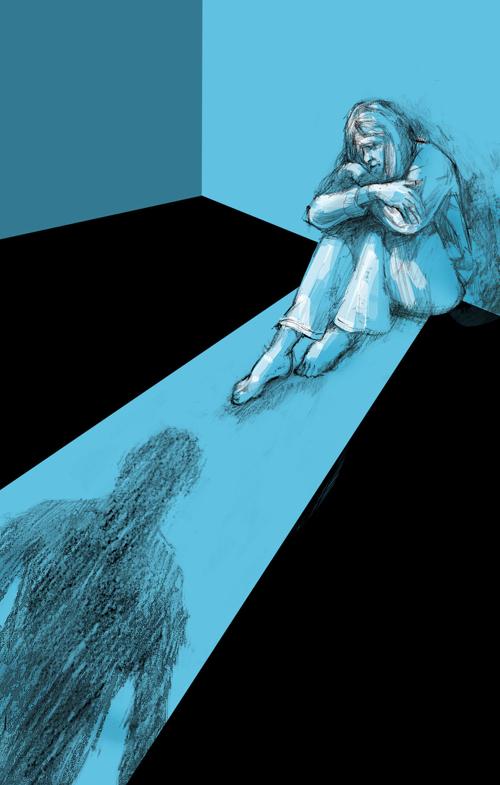 What is intimate partner violence?
Intimate partner violence (IPV) is described by the World Health Organization (WHO) as "any behavior within an intimate relationship that causes physical, psychological, or sexual harm to those in the relationship." Additionally, the National Institute of Justice (NIJ) notes that stalking might be considered a form of IPV. The CDC indicates that this type of violence can occur in an isolated incident or in repeated, severe episodes. Females are significantly more likely to be the victim of domestic abuse, but it should be noted that females can also be the abuser. Furthermore, it should be noted that IPV can affect both heterosexual and homosexual couples. Additionally, IPV can begin in teen relationships, which is referred to as teen dating violence (TDV).

Why is it so hard to leave?
Intimate partner violence can seem impossible to escape, especially from the perspective of a female victim. The WHO notes that abused women do not necessarily simply accept their abuse, but rather that they prioritize deescalating violent interactions in order to protect their children and themselves. For instance, female victims typically fear retaliation from their partner. They know that if they leave, their abusive partner may hunt them down or worse, they may not be able to take their children with them. Furthermore, there are other factors that lead women to stay with an abusive partner. For one, it can be difficult to gather social support. Victims typically lack support from their families and friends who often have already retracted from them because of the abusive partner's actions. In turn, a victim wanting to run may feel that they cannot because they have no where to run to. Further, they may be financially dependent on the abusive partner which can make it difficult to stay away. Finally, there are those victims that stay in an abusive relationship simply because they are holding out hope that their abusive partner will change. Sometimes, victims even refuse to acknowledge that they are being abused because their love for their partner tints their perspective.
Although there are many reasons for a victimized female not to leave, many still do. In fact, a WHO study of multiple countries found that 19-51% of female victims had left home for at least one night. Further, approximately 8-21% had found the courage to leave between two and five times. Women are more likely to leave their abusive partner when the violence significantly increases or becomes more severe. Female victims that are mothers often are persuaded to leave when their child becomes a victim of the abuse.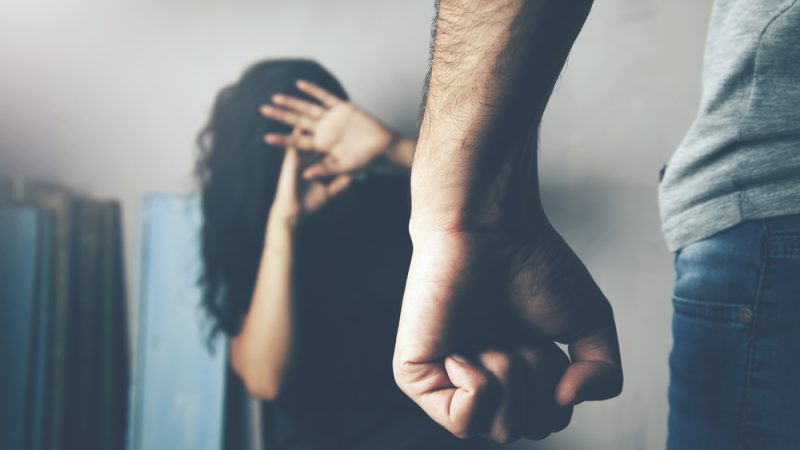 IPV and the Pandemic
Increased Abuse
In March of 2020, strict stay-at-home orders began to be implemented across the United States with the hopes of slowing the spread of COVID-19. Many adults lost their jobs or experienced a significant decline in hours at work and nearly all children transitioned to online learning from home. Thus, families experienced abnormally increased amounts of time spent in their home together while simultaneously experiencing increased levels of stress. As a result, researchers found that intimate partner violence spiked across the country, both in families where it was typical and in families where it had never occurred before. The United Nations Public Fund predicts that IPV will increase by approximately 20% worldwide because of COVID-19. In just one year, the number of new cases of IPV could rise to a shocking 61 million. This increase can be attributed to the pandemic causing increased anxiety, alcohol consumption, economic instability, and isolation within families. Further, the closing of legal services, healthcare offices, and shelters significantly limits the resources available to victims.
Harvard researchers indicate even more frighteningly that rates of femicide, the homicide of females based on their gender, have significantly increased as a result of the pandemic. In the United Kingdom, rates are higher than they have been in 11 years whereas in Mexico, there has been an 8% increase. The researchers argue that these numbers reflect a clear increase in severe IPV. Further, they worry that as a result, the world we see an increase in IPV-related traumatic brain injuries as well as general physical and psychological deterioration.
Decreased Reporting
A study published in the New England Journal of Medicine found that although domestic-violence hotlines prepared for increased demand during the pandemic, the actual number of calls declined by over 50%. This decline was indicative of severely impacted reporting rates of IPV. Female victims likely experienced increased stress regarding their abuse during the stay-at-home orders. Already unlikely to flee, they had to consider various additional concerns. For instance, as many people's jobs became unstable, they likely felt more financially dependent on their abusive partner than ever before. Additionally, social support would have been significantly limited due to the practice of social distancing. In fact, even community resources such as shelters became limited because of COVID-19 preventative guidelines. So, victims found themselves increasingly exposed to abuse and with fewer places to run. Additionally, many government organizations, social services, and medical clinics ceased all in-person interaction. In order to receive guaranteed protection from an abusive partner, in-person reporting, and counseling are required. Having been either shut down altogether or available through online formats only, the pandemic provided another barrier for victims seeking help.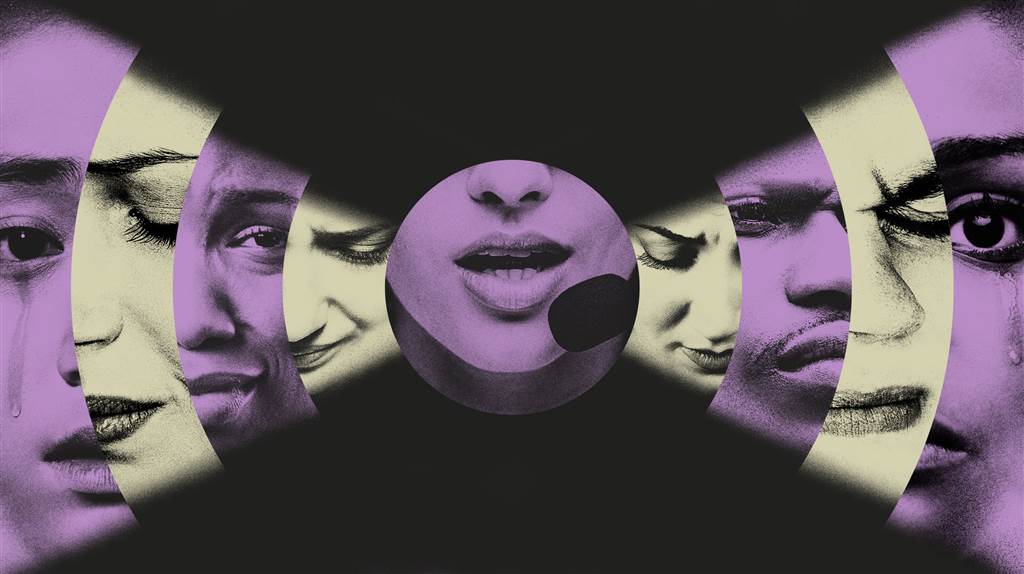 What can the victim do?
If you suspect you are the victim of intimate partner violence, first know that your abuse is not your fault. IPV happens to a shocking number of people. In the United States alone, the CDC notes that 1 in 5 women and 1 in 7 men have experienced physical abuse from a partner at some point in their lives! If you feel that you or your child are in immediate danger as a result of your partner's abuse, please consider the following information and resources provided by Harvard's medical school:
Emergency rooms are less crowded right now due to COVID-19 fears and regulations. If you are severely injured, seek medical help immediately. Keep in mind that hospital workers are trained not only to respond confidentially and respectfully to your injuries, but they are also prepared to protect you from the potential spread of COVID-19.
The National Domestic Violence Hotline can be reached at the following telephone numbers: 1-800-799-SAFE (7233) or 1-800-787-3224

If you cannot speak safely due to the proximity of an abuser, you can access help by searching thehotline.org or by texting LOVEIS to 22522.

If you are not in immediate danger, but fear that the abuse may become more frequent and/or severe in the future, consider creating a safety plan to implement in the future. You can do so at https://www.thehotline.org/create-a-safety-plan/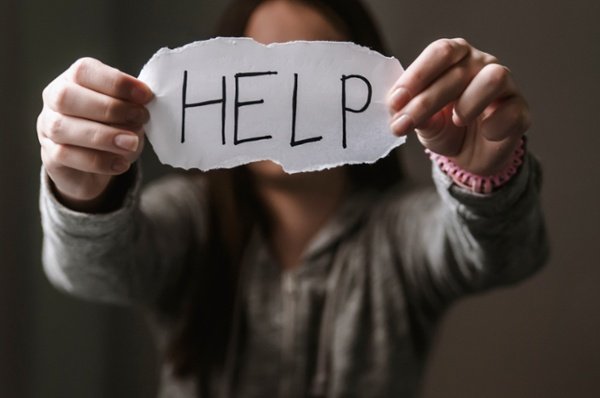 If for whatever reason you cannot seek external help regarding your abuse, consider implementing some of the coping strategies highlighted by researchers:
Problem-focused coping can lead to increased psychological well-being and can decrease anxiety and depression. Such strategies include turning to religion, positive reframing, and accepting the situation as reality. Furthermore, admitting to oneself that the physical and/or psychological violence of a partner is indeed a form of abuse can be a helpful first step.
Emotion-focused coping can also be helpful and include self-distraction through activities and venting to trusted friends or family. Creating space between yourself and the abuser, whether that be physical or cognitive space, can be helpful in decreasing the frequency of abuse.
If a partner tends to become violent after consuming alcohol or other substances, keeping yourself and your children away from them when they have consumed such things can prevent unnecessary violence. Further, if you can prevent the partner from having access to these substances, without increasing risk of physical harm to yourself, that can decrease overall violence as well.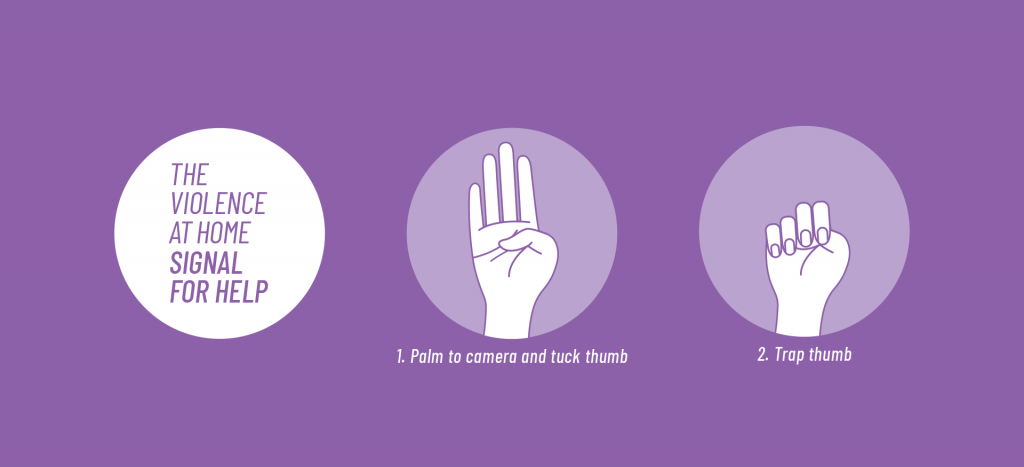 What can be done to help?
A study published in the New England Journal of Medicine argued that communities should have equal access to Internet services and the technology needed to use the Internet. This would increase victims' access to telehealth such as psychological counseling and virtual physical examinations. Furthermore, increased access to online services would provide victims of abuse with more resources that might provide them with increased social support during a time of such intense social isolation as the pandemic. The study article also noted that healthcare providers should implement standard questions to field IPV during all virtual appointments, even when the patient has not indicated any abuse. Simply providing individuals with greater access to information and assistance regarding IPV could decrease the overall amount of abuse occurring during the pandemic. Additionally, when a healthcare provider or counselor has prior knowledge of IPV in a patient's life, they should try and covertly discuss with the patient basic ways to still communicate about the abuse in the presence of their abuser. For instance, they can come up with nonverbal signals to indicate increased violence or emergency situations. The practitioner might also inform the victim of various safety protocols, such as deleting their browser history so that the abusive partner doesn't become aware of their line of communication. A victim of IPV should never feel that they have to escape from their abuse all alone.