Posted on | May 3, 2012 | No Comments
Today, there are over 400 million users on Facebook from all over the world (Budden, Elkersh, Vicknair, & Yancy, 2010, p. 7). Social networking sites like Facebook, Twitter, and LinkedIn have blown up over the past few years.
They give people the opportunity to connect with others to create lasting friendships, business partners, and more. However, being "social" isn't the only reason people have flocked to these sites. Employers, potential clients, and candidates for jobs use social networking sites to network and discover new people to do business with.
According to Chiş and Talpos (2011), a "social network" can be defined as, "a social structure based on individuals or organizations connected through the Internet" (p. 84-85). Social networks such as, Facebook and Twitter, let people communicate in a more informal way than a business call or an interview. Employers can even scout for possible employees based on Facebook or other social network profiles. Since communicating "face to face" happens less often nowadays due to the fast pace of life and limited free time, social networking sites are becoming the new way to find a job, follow your favorite products and companies, and to get to know millions of people without ever leaving your office or home.
The main concern going through a graduating, college student's mind is "will I find a job?". Even though the recession has cut thousands of jobs over the past few years, people have discovered social networking as a valuable tool when searching for a job. According to Chiş and Talpos (2011), "a person usually spends an average of 7 hours a month on Facebook" (p. 87). However, it is likely that college students spend even more time on the site looking at pictures and all the posts from their friends. What every college student needs to realize is that potential employers are looking at your profile when looking for prospects for jobs. It would be a shame for an employers to look at a graduating student's page to find pictures or posts that could cost them a job (Budden, Elkersh, Vicknair, Yancy, 2010, p. 7).
LinkedIn considers themselves the "world's largest professional network." According to Comer (2011), LinkedIn makes it easy to learn a contact's interests so you can connect with them to form a professional relationship (p. 10). The site is designed to help people find employers, clients, and potential candidates for jobs. LinkedIn can also be a very beneficial site for newly, graduated college students so they can join the job market as soon as possible.
Even companies are starting to add social networking to their enterprise (Doctor, 2010, p. 40). There can be many pros to this but also a few cons. One of the pros of companies becoming involved with social networking is the relationship with their clients. Since millions of people have Facebook, Twitter, and other sites, they would be more inclined to follow the product and give feedback (Chiş & Talpos, 2011, p. 88-89). Social networking sites also expose more people to your product to get the word out about companies that are not as popular. Also, advertising costs could be reduced since social networking sites are free (Chiş & Talpos, 2011, p. 89). There's nothing better than gaining a larger following without spending millions to do it.
Even though the pros definitely outweigh the cons, there still are a few cons to putting a company on a social networking site. Although the feedback from clients is a great way to make the product better, it takes a lot more time to respond to them (Chiş & Talpos, 2011, p. 90). Since commenting on the Internet is a lot easier than mailing in your feedback, there are thousands more comments to go through. Also, public criticism is an issue on the Internet (Chiş & Talpos, 2011, p. 90).
It is common for some people to purposely sabotage something they don't agree with or don't understand. This could cause other customers not to buy the product or follow the company. However, you can easily get these comments deleted from the page.
The opportunities on social networking sites are endless. Social networking skills can even be an important tool that people usually look over when creating their resume (Doctor, 2010, p. 196). Employers, students, and companies can all benefit by going online and setting up a profile on a social networking site whether it's for business or pleasure.
References:
Budden, M. C., Elkersh, D., Vicknair, J., & Yancey, K. (2010). The Use Of Social Networking Websites As A Recruiting Tool For Employers. American Journal Of Business Education, 3(11), 7-12.
Chiş, L., & Talpoş, M. (2011). PROS AND CONS OF CORPORATE SOCIAL NETWORKING. Review Of Management & Economic Engineering, 10(2), 83-92.
Comer, J. (2011). Building Relationships With LinkedIn. Journal Of Financial Planning, 10-11.
Doctor, K. (2010). Newsonomics: twelve new trends that will shape the news you get. New York: St. Martin's Press.
Images:
http://img.tgdaily.com/sites/default/files/stock/social-networking-sites.jpg
http://www.infovark.com/blog/wp-content/uploads/2008/10/social-network.jpg
http://www.garthobrien.com/images/linkedin-profile-search.png
http://www.solarfeeds.com/wp-content/uploads/shaking-hands.jpg
Posted on | April 30, 2012 | No Comments
A lot has changed since what skills journalists need to have. Traditional media has been taken over by the technology revolution. If journalists want to be successful or if someone just plans on becoming a journalist they have to prepare for the future. Through my journalism classes and my own observations I have seen this first hand. The problem is if future journalists don't recognize the need to pick up these skills they will be left behind. My broadcast professor teaches us for the future. In my class we learn how to shoot and edit video. We learn how to record and edit audio for things like podcasts. We learn to anchor and utilize Youtube. We learn how to write and edit news stories and press releases. I was told that at a particular school that communication students obtaining a masters, was the first time they even touched a camera, let alone all the audio and software editing my class has done. Now if we both applied to the same job, who do you think we get it? This just goes to show that future journalists need to be trained properly for what's ahead or else they could be left in the dust.
In an article from Mashable it writes about the 8 must-have traits for future journalists. The article says the first thing is you have to be business and entrepreneurial savvy. Today many journalists are starting their own sites. The article states," They will have to understand how to pursue commercial opportunities relating to the content." The next traits talk about being programmer by knowing computer code. Having these multimedia skills will help visually. The next is to be an "open-minded experimenter," and "multimedia storyteller." An "open-minded experimenter," means to be able to follow trends in technology and to see what has potential. A "multimedia storyteller," can tell stories through photos, video, text, audio and more, an increasingly important trait. The last few traits are to be able to build a community following, have fundamental journalism skills, blog, and be multi-skilled in different mediums. As you can see these all really rely on being very technologically savvy at utilizing all forms of technology to your advantage. A blog from Mediabistro emphases the skills journalists need for social media. Some of the skills suggested are live tweeting or blogging. This creates real time coverage of a story as it happens. Also, getting stories that are best suited for social media. It even says to create a Facebook fan page to give reader's addition updates and information.
In the book Newsonomics: Twelve News Trends that will Shape the News You Get, author Ken Doctor writes about this issue with what he calls "Law No. 11: For Journalists' Jobs, It's Back to the Future." It reinforces the idea of how more than ever journalists need these skills. Doctor (2010) writes about the massive layoffs that are occurring in traditional media. This is true, in a 2010 report by American Society of News Editors its states, "American daily newspapers lost another 5,200 jobs last year bringing the total loss of journalists since 2007 to 13,500." Journalists are facing some tough times, and its only going to get harder. Doctor (2010) writes, "Right people. Right Jobs. Right skills. Those are the people who keep their jobs in cutbacks, and those who will get hired." He also writes about how journalism schools are starting to teach these skills so their students are not irrelevant. I am a prime example as I said earlier my professor is aware of this and is teaching us accordingly. In a video on Vimeo, Murray from the Wall Street Journal,  sums up  perfectly what it takes to survive as a journalist today.
Click here to view the embedded video.
In a blog from Poynter the writer Al Tompkins talks to KGTV's Joe Little who is considered to be a "one-man Band," in that he reports, shoots, and edits all of his news packages by himself. This is what journalists are having to do these days. Doctor (2010) compares these skills to what the president has to do. The president has many different responsibilities that he has to accomplish daily and Doctor (2010) says, "If the president can multitask, journalists need to be able to move among thinking, writing, and communication quickly as well." Little said in the blog, "The tricks I use are the same ones a good two-man crew would use. I have to do both of their jobs. I look for meaning, balance and creativity." This is a growing trend everywhere. Another example is in a blog from Mediashare a journalist said a needed skill set is to be, "A multitasker, juggling various responsibilities and roles, many which may have nothing to do with "traditional" journalism."
All of this proves that Doctor's (2010) "Law No. 11: For Journalists' Jobs, It's Back to the Future" is very real and for journalists they need to capitalize and be ready for the growing changes ahead. This is the first real revolutionary change in media and its going to take some time for them to get adjusted, but in this era you have to be a "one-man band" if you ever want to stay ahead of the jobless market.
Doctor, Ken. Newsonomics: Twelve New Trends That Will Shape the News You Get. New York: St. Martin's, 2010. Print.
Posted on | April 27, 2012 | No Comments
Social networking is the new fad nowadays. Everyone I know probably has one or more of the following: Facebook, Twitter, MySpace, Tumblr, Flickr, or Pinterest. Even I will admit that I have the majority of these, and visit them all dozens upon dozens of times every day. They help me keep all of my friends sorted for easy access (and the occasional
easy creeping… No shame, we all do it), share all of my favorite things with my friends, keep tabs on my favorite celebrity, and share silly pictures with strangers – not to mention, they are all right there on your laptop, smart phone, or iPad.  With the use of social networking on a steady rise, I'm sure that within the next few years, nearly everyone will have one account for at least one of these social networking sites, especially Facebook. Keep in mind though, not only are social networking sites fun and convenient, they are also dangerous – not only socially, but emotionally as well.
According to digitalbuzzblog.com, as of 2011, they found well over 500,000,000 active and ready Facebook accounts from all over the world. That's equals to about 1 out of 13 people on the planet having and using a Facbook account pretty regularly. Not very surprisingly, a few years ago, a study showed that nearly 50% of all users were between the ages of 18-35 – the prime age to be "in the know" about everything. Truth be told, nearly 50% of young Facebook users find out the news while browsing through timelines and profiles. It's no newspaper, but at least the kids these days know something about what's going on.
As I mentioned earlier, there are so many dangers to having a social networking account, one of the most dangerous and real ones being cyber bullying. Cyber bullying consists of leaving mean or threatening messages on someone's profile, whether they're private or public, taking hurtful pictures and spreading them on the sites, and of course, spreading rumors. A surprising 1 out of 3 young people have experienced a cyber threat or mean message online, but less than half report cyber bullying to their parents or another adult. Cyber bullying is easy to do, considering the number of internet users and the option of anonymity. If one witnesses or is a victim of cyber bullying, they are urged to call the Cyber Bullying Hotline at 617-534-5050.
When Mark Zuckerberg took reign of Facebook, it was no easy deal for him to get going. Now that he's been so successful with it, he tries to rope in more and more people every day by adding games, challenges, changing the
layout, etc. This strategy to gain more people's support is called the "new" technique. People love new things they get to experience and explore. Just recently, Facebook changed into the new timeline layout. Either someone liked it and kept it on the timeline option, or hated it and kept it the same as before. Now, Facebook has finally forced users to switch to the timeline layout as an attempt to get them to explore the new site and adding more things to keep them hooked longer.
Even though social networking sites are convenient and easy way to stay on top of things, events, and people's lives, it may not be the smartest route to go. It almost creates a false sense of friendship, because you could be "friends" with someone you've spoken to twice – it doesn't matter. I'd like to urge people to branch out and not only see things the way they see them on sites like Facebook. It's great that people get news from networking sites, but it is often biased and one-sided.  If you want to get the real scoop on what's happening with your friends and in the world, pick up a news paper or get a cup of coffee with a friend. It will be more beneficial to you in the long run, and more personal!
Posted on | April 27, 2012 | No Comments
What is your niche? If you don't have an idea now, the Internet's wide access to specialized web pages can help you find that out. General news stories appeal to the traditional print newspaper audience, but the web opens up opportunities for people to read exactly what they are looking for. Whether your niche is baking or cars or health or something completely different, the Internet's new niche network probably has something for you.
While I enjoy reading a print copy of a newspaper, I also find pleasure in reading "niche" web pages or blogs. These sites help me discover information about a specific subject I would not find out elsewhere, and these sites can appeal to others with specific interests as well. In the words of Ken Doctor, author of Newsonomics: Twelve News Trends that will Shape the News You Get, "What we want more of is what we're interested in, but which the next guy may find boring" (Doctor 140).
Most people have specific interests, but a print newspaper doesn't exactly have space to fit every single interest every person has ever had. However, the Internet does, and if you want to read about the specifics of salsa dancing or scuba diving, niche sites allow you to do this. More and more publications are branching out from their home websites and creating more specific web pages that are connected to their name. USA Today is one publication that has taken this route with both a music page and Twitter.
With the rising popularity of applications (or apps), The Sacramento Bee reports that some companies are making niche app stores to cater to people who want to buy specific apps and don't want to have to search for hours in a general app store. Whether you are looking for a specific website, blog or app store, niche outlets allow readers and customers to find more information on subjects they care about. As Doctor said, "The Web is tailor-made to easily gather a lot of information about any subject no matter how narrow" (Doctor 141). People can constantly be updated and gather new insight on their interests with nice sites.
The Symbolic Convergence Theory explains why so many people gravitate toward niche websites. The theory, originally proposed by Ernest Bormann, says groups with common fantasies or goals become a unified group through these common objectives. The creators of niche websites and the website readers share the interest and, whether they are aware of this or not, form a group through these interests and make these sites stable because of this. For example, Doctor said motherhood websites like MomsLikeMe.com help mothers connect with each other and keep informed about their niche (Doctor 146-147). Specialized websites like these portray the Symbolic Convergence Theory through the common interest these mothers have.
Niche websites show me that general news stories are not satisfactory enough for modern readers; new technology allows them to find their niche and connect with others through these interests. It is important to see that niche blogs are part of the new news world- niche blogs are more expansive and more effective as a result of this, just as the modern news world is with Internet technology. Instead of appealing to everyone, sites can afford to target a specific audience in order to truly connect with individuals and help them find their niche.
Additional references
Doctor, K. (2010). Newsonomics: Twelve new trends that will shape the news you get. New
York, NY: St. Martin's Press.
All photo credits to author.
Posted on | April 26, 2012 | No Comments
You're sitting in your room reading a newspaper, just doing your thing. When all of a sudden you hear a little ring on your computer. Not knowing what it is, you go over to check it out. Turns out one of your friends just read an article on somebody's blog. You start reading it, and get captivated, you read on and on until you come to the end. You realize that your newspaper is on the floor, what becomes of that newspaper, do you go back to it, or read another post?
There is a controversy concerning the newsroom and the safety of ones home as a place of journalistic inspiration. Although this controversy exists, in my eyes, blogging to the world could be a way of journalistic expression. It's been left out, just like Regina George was when she was wearing sweats.
According to Newsonomics many reporters actually go through this process and become bloggers, just like Jon Lasner.
This could all correlate with the idea of the Agenda-Setting Theory, which states that the news media doesn't tell us what to think, but what to think and worry about. Same goes for blogging. In the world of the blogosphere, people are writing stories about incidents and issues in the world. They're making you think about what is going on in their opinion, versus an unbiased outlook. David Carr a columnist on media for The New York Times gave countless number of cases where the issues of blogging as a journalist came across. Essentially the issue was, whether it was credible and whether information was true.Thenextweb.com stated, "You can't just sit on your computer all day. You need to get off your butt, go out there and interview sources, investigate the issue yourself and then write what you've learned." My rebuttal to that is something that I learned in my Media Writing Class… You can grab information from anywhere, even in the privacy of your own home. We are surrounded by information and the world is at our fingertips. No matter how you get, information is always available for you to use.
In conclusion. The news media today is creating a schism all on its own. Blogging, Newspaper, Broadcasting, Youtube, whatever media device you use… Anything can be considered journalistic, as long as you are credible and being smart. Without the credibility or the edge that makes your piece stand out, you cannot call yourself a journalist.
Posted on | April 26, 2012 | No Comments
According to Ken Doctor (2010), the author of Newsonomics, the 7th out of 12 laws he determines that are shaping our news world today is how Reporters are now becoming more avid bloggers. It seems like any credible news reporter also has their own blog-site where they write stories sometimes twice or more a week. The reason behind why the blogging craze became so popular among reporters is because according to Doctor (2010), "Reporters could produce more content when they dropped their journalistic shoulders a bit, worried less about convention and structure, and just wrote"( p.129). With this point in mind, journalists and reporters are beginning to catch on to this era of blogging because it is a much more open, free, and conversational style of writing where they can talk about anything they desire. Where as in a newsroom, unless you are a very established journalist, you are normally assigned to a certain "beat" or topic of writing.
In an article called Blogs and Journalism Need Each Other, author J.D. Lasica describes blogs as "participatory journalism" and "personal media". Lasica also says, "Simply put, it refers to individuals playing an active role in the process of collecting, reporting, sorting, analyzing and disseminating news and information—a task once reserved almost exclusively to the news media" (Lasica, 2003).  While reading this article by Lasica, I came across an interesting point that I did not know about many reporters. Since this article was published in 2003, it is a little dated and the opinions of blogging from reporters has changed over time. Lasica said, "Many traditional journalists are dismissive of bloggers, describing them as self-interested or unskilled amateurs. Conversely, many bloggers look upon mainstream media as an arrogant, elitist club that puts its own version of self interest and economic survival above the societal responsibility of a free press" (Lasica, 2003). According to this quote from Lasica, Reporters and Bloggers were not too fond of each other 9 years ago, however in today's economy, blogging is more widely accepted and quite common for reporters because the web is indeed an access to free information, making it cheaper for many news companies to turn to blogging to save some extra cash.
There are many reporters from very credible news establishments that use blogging sites daily to self-promote and to also promote the company they work for. For example, New York Times reporter David Carr has his own blog site where he writes about media. According to Doctor (2010), "Blogs are in their infancy at the Times, but they already represent about 5 percent of the Times site's traffic"(pp.133). So what this quote means is that even though blogs are still in its early ages for many popular news organizations, the attention they are getting from these blogs is pretty large given the fact that blogging is still being introduced into many news companies. Five percent of traffic going to individual reporters' blog sites is a pretty large number given how popular the New York Times is.
Blogs are not only being used as a means for reporters to self-promote and write freely, but reporters are also depending on different blogs to gain a wide perspective on other people's work in order to gain a better insight and also remain objective throughout other writing for news. In an article called "Is Blogging Innovative Journalism?", author Patrick Baltatzis (2006) said, "Blogs are goldmines for journalists doing professional and crafted work. The blogosphere is a huge source to tap… for new ideas, arguments and leads to new stories and for follow-ups on stories on other sites."
In the short time period of about 9-10 years, blogging has taken on a new face for reporters. What used to be seen as an "amateur" or a "wanna-be" place for people who wanted to be reporters, blog sites are now being used by reporters who also write articles for their area of work. Reporters use blog sites for means of free writing without structure (Doctor, 2010), but they also use blogs to help support arguments, find leads for new stories, and even find follow-ups for other previous stories. This whole concept of the change of attitude towards blogs is just one way to show how media changes at such fast paces. Keeping up with something that may seem new or amateur is now looked at as a strategic tool for many news companies and reporters in order to gain insight on the fast growing media world. In many ways, blogging has become a sort of "script" or a "guide to action" (Wood, 2010). In Julia T. Wood's book, Interpersonal Communication: Every Day Encounters, "Scripts consist of sequences of activities that are expected of us and others in particular situations. They are based on our experiences of interaction in various contexts"(pp.69). To me, in the eyes of a reporter, a script or the guide to action is always changing. There is always a way a reporter reacts to certain situations, but in this case, the script of conforming to new norms of media outlooks are what reporters really need to focus on. Before blogging became recognized as a tool for reporters it was shunned. Now, I see reporters forming a script to accept these new forms of media as they continue to grow, and use them as a tool rather than a form of amateurism.
Posted on | April 26, 2012 | No Comments
Social Media has affected journalists in a huge way. It has completely changed the way many journalists' report and research stories. I have noticed this myself by watching media on T.V. and reading articles. Journalists in the past were not so fortunate to have so many different tools at their disposal. All they had was a notepad and some intuition.  I for one have used social media in the past to do research for many class news projects. This could be a monumental change for how all journalists acquire stories and sources. Multiple mediums are responsible.
The first site to really change the way a lot of people do their job is Google. Search engines like Google have allowed many journalists to quickly search sources. In a blog from Top Rank Marketing they reported in a survey of journalists found that 91% of them use search engines like Google to do their jobs. It also reports that 89% use blogs and 65% use social media sites to research stories. A quote from the article comes from National Public Radio's Jon Gordon. He states, "I use search engines on almost every story.  I use social networks to find additional sources, as well as for story idea generation and story feedback." In a time where deadlines are important and reporters are hurt for time they turn to these for a quick way to find "local experts" as sources. T.V. news reporter Jason DeRusha says that he uses them frequently. For example he says, "For my story on whether we get enough Vitamin D in Minnesota, I searched 'Vitamin D' 'Minneapolis' and 'expert.' If a local company showed up very high with their own expertise in those results, I would have called that company." These reporters then use social media sites like Facebook to message sources for interviews and also to find pictures for stories. T.V. reporters use YouTube to pull footage for stories they could get themselves.
In the book Newsonomics: twelve new trends that will shape the news you get author Ken Doctor writes how news organizations use social media to market themselves in what he calls "Law No. 10: Media Learn How to Market, Marketers Find New Ways to Make Most of Media." In blog from Dreamgrow it states that 55% of journalists said that their publications use a Twitter feed and 54% use journalist blogs. Although, there is speculation on the validity for acquiring information from social media.  George Washington University did a research on social media and journalism, and found that among journalists, "Eighty-four percent said social media sources were 'slightly less' or 'much less' reliable than traditional media, with 49% saying social media suffers from lack of 'fact checking, verification and reporting standards.'" In a blog from MarketingProfs it writes that website journalists have more trust in getting their sources from social media. It also found that newspaper and web journalists use social media for information than magazines.
In a particular example I'll use a blog from Mediabistro that writes 5 ways journalists can use the fairly new social media site Pinterest. Pinterest is a social photo sharing site where it is kind of like a pin-board where users can pin photos about their interests, hobbies, etc… The blog writes that news sites can use Pinterest to post pictures of their stories as well as invite readers to pin photos of their own to contribute to the stories. Also, you can include images of the news staff to create a better connection to the readers.
Doctor's (2010) "Law No. 7: Reporters Become Bloggers" can attest to how blogging has become so important. From the research above it proves how much journalists get their research for stories for blogs. It seems this way because blogs seem to be the most accurate and resourceful of all the social media sites. I mean right now I am writing a blog with 4 sources coming from blogs and someone else might use my blog for a source for their blog!
More and more reporters will turn to social media for research. Although validity is a concern I'm sure it will only be a matter of time before sites like this are the norm and completely take over traditional ways how journalists work with stories.
Doctor, Ken. Newsonomics: Twelve New Trends That Will Shape the News You Get. New York: St. Martin's, 2010. Print.
Posted on | April 26, 2012 | No Comments
While watching the show 30 Rock I noticed that they often times poke fun at products
created by the company General Electric.  After doing some research I found that until recently NBCUniversal was owned by the conglomerate General Electric until being sold in 2011 to Comcast Corporation, according to the website Freepress.net.  Being the communications studies scholar that I like to think that I am, I immediately pointed out to myself how this is an example of synergy at its finest.
While synergy can be harmless, as it is in the show 30 Rock, it also has the ability to negatively affect what is considered news by stations owned by conglomerates trying to promote other business ventures such as movies.  As pointed out by Elizabeth Jensen, in her article for the Los Angeles Times entitled "NBC Welcomes Promotion Synergy", Dateline NBC, one of NBC's flagship news programs, ran a two hour story on the Friends  season finale.  This helped the final episode of Friends garner close to five million more viewers than the show normally gets.  To further the synergy, the cast of Friends then
Click here to view the embedded video.
appeared on The Tonight Show With Jay Leno, which lead to the highest ratings for that show in six years.  These ratings mean more profit for NBC who essentially turned its feature news program into a glorified advertisement.
Synergy can also have an effect on politics as pointed out by the website NewsCorpse.com which posted an article detailing how The Wall Street Journal recently ran a story on a pollster, Scott Rasmussen, who is a Fox News contributor that was written by John Fund, who also serves as a contributor to Fox News.  The article portrayed Rasmussen in a very positive light which makes sense because of the story being written by another person who works under the same umbrella.  This example of synergy shows how synergy can be used to push not only products, TV shows, and movies, but also political ideologies.
In Ken Doctor's book, Newsonomoics, Twelve News Trends That Will Shape the News You Get, he defines NBC as one of the "Digital Dozen."  The Digital Dozen are the news contentproduction companies that he believes will thrive in the upcoming years of the digital revolution because of their global reach, ability to transcend the news platform they started in, and their ability to garner larger amount of money from advertisers due to the huge amount of consumers that want their content.  What Doctor specifically points out about NBC however is how this particular company is learning how to synergize its brands and the content that it produces through its many different subsidiaries such as MSNBC, CNBC, NBC Local, and the original NBC.  Synergizing is the term for when a
company is able to use its subsidiaries and affiliates to help cross promote each other in order to acquire higher profit margins for each.  Another example of synergy between NBC affiliates, besides the one pointed out by Jensen, would be NBC promoting a featured story on MSNBC.com to get viewers of a signature NBC program such as Dateline NBC to visit that website.  This would cause MSNBC.com to have more hits on their website which would lead to more money from advertisers.  Another example of synergy, this time in order to get a political viewpoint across, would be MSNBC.com publishing stories on its website that portray politicians that the owners of NBCUniversal and now Comcast Corporation favor in a positive light so that readers and others who go to the site could possibly be swayed into voting for that particular politician.
Looking at this trend I now understand the importance of being able to recognize synergy and how important it is to companies that are trying to or already have become major powers in terms of the media world.  Going away from this, hopefully people now understand how far some conglomerates will go to get the message that they want across out so that their ideals will be pushed further or their products sold.  Going towards the future I will now be more critical of product placements in TV shows and in the news.  I will also look deeper into political pieces I read to make sure that a biased viewpoint does not influence my political views and decision making.
Photo's courtesy:
http://cdn.digitaltrends.com/wp-content/uploads/2011/09/NBC_logo.png
http://www.newscaststudio.com/blog/2009/01/27/a-look-back-at-datelines-loo/
Posted on | April 25, 2012 | No Comments
When I hear people debate about advances in technology, I often hear two opposing sides.  Some say that the internet is something that they absolutely cannot live without; others claim that dependency on technology is ruining our lives.  What do I think?  I would have to agree with both sides.  I'm not the type of person who would put my laptop on my list of three things to have if I were stranded on a desert island, but I have to admit that my daily life would be very difficult without it.
The internet has completely revolutionized the way we obtain information.  We have come such a long way in the last decade.  I would argue that online networking should in no way be a complete substitute for human interaction (which is why some people are appalled by it).  On the other hand, I would never have been able to reconnect with an old friend who moved away during elementary school had it not been for online networking.  And to think, I was able to communicate with this person just by tapping a few keys on my iPad.  Let's face it; whether you agree with it or not, technology is changing our lives.  Welcome to the digital age.
Ken Doctor, author of Newsonomics, says that technology makes the news business easier, faster, and has opened up new possibilities that were not available before.  One of Doctor's laws is the application of the ten percent rule.  Essentially, technology should do 90 percent of the work (the heavy lifting), and humans should do the remaining 10 percent – the skills, intelligence, and judgment (Doctor, 2010).  One must adapt to the changing landscape of news (a central theme to Newsonomics).  Ken Doctor mentions Charlie Chaplin's Modern Times as an example of man becoming a pawn of changing technology.  Technology should not make humans obsolete; it should improve the way humans work.
As an undergraduate student, I rely on technology to achieve academic success.  Approximately 90 percent of the assignments I have received involve using a computer; without one, I could not complete my work.  I can work efficiently and quicker by using the internet.  Over 60 percent of college students believe that technology improves learning.  Most college students are considered "digital natives", meaning they have grown up  surrounded by technology.  Technology is emerging in many social institutions, not just the media.
Unfortunately, the digital age has made news distributors suffer.  The biggest online news sites are Google, Yahoo, MSN, and AOL.  Print is becoming a thing of the past, and when it comes to online news distribution, these big aggregation companies win (Doctors, 2010).  Change is necessary to keep up with technology.  According to Klinenberg, "the newsroom has been completely redesigned so that journalists can move freely between print, television, radio, and internet outlets and meet the demands of the new media environment."  With changes in technology, readers change how they receive their news; they want the stories they wish to read in the fastest, easiest way.  Technology is key to the distribution of news, and like other institutions that utilize technology, it is a matter of adaptation.  So whether or not you believe technology has been beneficial or detrimental to society, the digital age is here to stay, and we have to navigate it.
References
Doctor, K. (2010). Newsonomics: Twelve trends that will shape the news you get. New York, NY: St. Martin's Press.
Posted on | April 25, 2012 | No Comments
We have entered an age where increases in technological advances are beginning to exceed some human capabilities.  Our economic problems are the main cause behind America's job shortage, but many people blame advancing technology for the job shortage as well.  Authors Erik Brynjolfsson and Andrew McAfee of the e-book "Race Against the Machine" write, "Many workers, in short, are losing the race against the machine"  (Lohr, 2011).
Brynjolfsson and McAfee say that computers are typically "narrow and literal-minded" and "at a loss when a solution requires intuation and creativity" (Lohr, 2011).  Such jobs are best completed by humans because we are capable of creativity.  Machines have been known to increasingly take over more laborious and physical work.  According to MIT economist, David Autor, 38% of all American workers were working on farms in the 20th century – presently, that number has dropped to 2% (Arnold, 2011).  Ken Doctor (author of Newsonomics), Brynjolfsson and McAfee all insist that a partnership must be formed between man and machine.
In Newsonomics, Doctor explains his ninth news trend, "Apply the 10 Percent Rule" (Doctor, 2010).  Doctor encourages us to move beyond the whole "man vs. technology" conflict and open our eyes as to what each side is capable of bringing to the table.  Doctor says to "Let technology do as much of the heavy lifting as possible—that's the 90 percent—and let humans come along and work on top of the technology, adding the skills, the intelligence, and the judgment.  It's that 10 percent that will differentiate what the technology can do" (Doctor, 2010).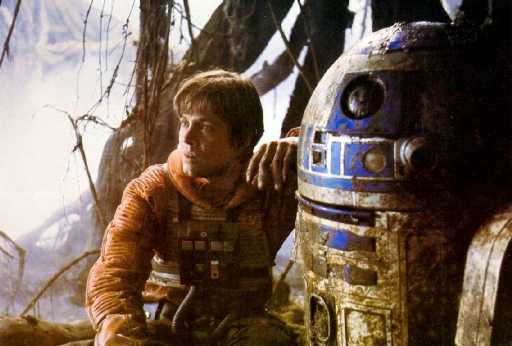 Technology is now capable of basic human qualities, but not complex ones.  We are still needed to frost the cake, if you will, also often referred to as the "presentation layer".  Dave Johnson's article, "Technology Taking Over Jobs", invites us to think about a world where the busy work is done for us.  Johnson asks readers, "Shouldn't a machine taking over a job be a time of rejoicing? Shouldn't a new machine or process mean one less hour of work is needed from everyone?" (Johnson, 2009).  That question will continue to be debated upon, but one thing is for certain – a human + machine equation will surely drive the future.
Works Cited:
Arnold, C. (2011, November 3). Npr. Retrieved from http://www.npr.org/2011/11/03/141949820/how-technology-is-eliminating-higher-skill-jobs
Doctor, K. (2010). Newsonomics: Twelve trends that will shape the news you get. New York, NY: St. Martin's Press.
Johnson, D. (2009, January 9). Seeing the forest. Retrieved from http://www.seeingtheforest.com/archives/2009/01/technology_taki.htm
Lohr, S. (2011, October 30). Retrieved from http://www2.tbo.com/business/business/2011/oct/30/bznewso1-technology-taking-over-more-work-ar-298949/
Posted on | April 25, 2012 | No Comments
I ask you to picture a typical day and count how many times you think you use any piece of media technology. For me, I counted over 65 times a day I use media technology which includes my laptop, the internet, television, radio, iPod, and cell phone. These tools are used all over the world to obtain the latest news, communicate, and buy the latest advertisement. I believe I could speak for the majority of people that will be reading this blog, that in today's society it is hard to not utilize the media technology because it makes life less hectic.
Sonia Livingstone, author of "Young people and new media: childhood and the changing media environment", stated, "We can no longer imagine our daily lives—at leisure or at work, with family or friends—without media and communication technologies."
Technology companies including Yahoo, Google, MSN, and AOL are reoccurring media outlets that individuals use all over the world. Yahoo alone produces more than seven billion dollars in revenue a year and reaches over 562.6 million people each month (Doctor, 2010). How do companies like Yahoo target that many people and bring in that much revenue? The answer is through technology and without it there would no companies like Yahoo, Google, MSN, and AOL. According to Trip Gabriel, author of "Speaking Up in Class, Silently, Using Social Media," media technology is being used at work and even in schools. Schools are using twitter and blogging accounts to allow for students to express their opinions and improve their writing skills.
In the book Newsonomics, Ken Doctor writes about "Twelve new trends [or laws] that will shape the news you get." The ninth law is called: "Apply the 10 Percent Rule." The idea behind the law is that we are past the debate about man versus machinery and should value what each one contributes. Doctor says, "Let technology do as much of the heavy lifting as possible—that's the 90 percent—and let humans come along and work on top of the technology, adding skills, the intelligence, and the judgement."
Applying the 90-10 rule will vary depending on the technology, company, product, and will be used as a multiplier tool for journalists. When comparing the 'old days' versus the present day, journalists will be able to research, interview, edit, tweak write, distribute, and customize in the blink of an eye. In today's society media technology has already made a huge impact worldwide by using ad targeting to drive the biggest change in the news industry, metrics transforming to the news trade, managing audiences more flexibly, and more much more (Doctor, 2010).
An important persuasive technique Doctor uses to enforce the ninth law of Newsonomics, is called Simple solution. Simple solution is when the persuaders ignore complexity and propose a simpler solution. Doctor uses the idea of how busy and complicated life is and proposes the solution of technology to covering 90% of the work and humans contributing 10% by adding skills, intelligence, and judgment. Overall, the persuasive technique in this situation leads to an easier and less complex solution."
After further consideration on the ninth law presented by Doctor, I feel it is significant for individuals to engage and learn what the latest technology has to offer. Technology isn't going away and will only progress, so why not work together and create miracles including ending world hunger, child abuse, and finding a cure for cancer as well as other deadly diseases.
References
Doctor, K. (2010). Newsonomics: Twelve New Trends That Will Shape the News You Get. New York: St. Martin's Press.
Gabriel, T. (2011). Speaking up in class, silently, using social media . New York Times. Retrieved from http://www.nytimes.com/2011/05/13/education/13social.html?pagewanted=all
Livingstone, S. (2002). Young people and new media. London: SAGE publications Inc. Retrieved from http://books.google.com/books?hl=en&lr=&id=xyzEPXZxmwoC&oi=fnd&pg=PR7&dq=technology changing media&ots=TTcbDeKxnD&sig=ytWPc0qx9dwkGgONxRF-VKtwuzc
Posted on | April 25, 2012 | No Comments
Take a minute to think about how many newspapers are delivered to your house. My family gets three delivered to our house; the local one, the more local one, and the really local one. Since technology has transformed the way we receive news and information, the term "local" has obtained a new meaning.
Ten years ago, we considered local to be our neighborhood and the county we live in, usually nothing major happened in terms of local news. Today, local is thought to be the region of the state we live in, even more than one county which tends to get more news stories that just down the street from home. Ken Doctor expands on this topic in chapter three "Local: Remap and Reload" in his book Newsonomics. "That's remapping in the basic way that local is being redefined. That's reloading in the sense of understanding that while one battle has plainly been lost-that of keeping the local press intact as we knew it-another is ahead" (Doctor, 50). Local news organizations are suffering not only because "the Web lets us define 'local' any way we want" but also "the Internet has forced local media companies to redefine themselves" (Doctor 50-51). But this concern is not just affecting newspaper companies, it is also affecting radio stations. In 2005, it was proven that "more than 40% of radio stations do news for one or more stations outside their own market" (Hood).
While this battle for local, smaller papers to stay in business is on-going, "a few sites do stand out and are leaders at re-creating the next "local" – sites such as WashingtonPost.com, LaVegasSun.com, and more (Doctor, 55). Some smaller papers just cannot make enough money to print a paper daily and publish their stories online. Instead of completely shutting down, they have either cut back their printing to a few times a week, or just gone entirely online. They have also followed in bigger companies' footsteps by advertising more and even taking their articles to Twitter just to get more noticed. "Twitter's popularity has exploded in recent months, with news organizations and enterprises looking to the service as a source of unfiltered information about products, services, and global events" (Twitter is redefining communications).
Within a matter of years local journalism is going to be redefined even more, and the internet is going to continue to expand and take profit away from smaller newspaper companies. What we call "staying local" today, others would have called "regional" years before. Tomorrow, the term "local" could just be defined by opening your laptop and checking in across the world.
Hood, L. (2005). Redefining "Local" in Radio News: The Impact of Consolidation on Coverage. Conference Papers — International Communication Association, 1-26.
Doctor, Ken. (2010). Newsenomics: Twelve New Trends that Will Shape the News You Get.
Twitter is redefining communications. (2009). MarketWatch: Global Round-up, 8(8), 213-214.
Posted on | April 25, 2012 | No Comments
Have you noticed that many newspapers writers write not only for their company but also have a personal blog? In this day and age taking advantage of technology is the best way to stay ahead of the curve. Many people do not believe so but many newspapers are transferring to online sources, as stated in my previous CritNews1 blog. This may be easier but what happens when people can receive news from more than one source. What happens when bloggers become the new source for people to receive their news? If the facts are correct does this make them reporters or just people with opinions?
Technology is a wave that has essentially swept into every Americans home. With that being said that means that there are more ways that people will be able to receive news. This also means that with third screen technology people can also take reporting into their own hands. Smartphones and apps such as instagram allow for people to post pictures to coincide with what their blog is talking about. This allows for people to connect to the audiences senses and become very popular. Plus it allows for audiences to receive the news as fast as a person can produce it with a different edge than many conglomerates would put on it. For instance successful blogger Jonathan Lasner in Newsonomics states " This is Short –Form journalism.I don't know that what I've been doing is that different.It's back to the future." And then he goes on to state " …Too many people are lost in the romance of the eighties,when we had time to publish[longer] stories." He is an example of how bloggers can be very successful he writes one column a week and then goes on to write blogs for Real Estate in Orange County. He has come out on top because he can deliver the news quickly.
Blogging in many ways allows for audiences to leave the television screens and gaze upon the screens of computers. Blogging and the "Cultivation Theory" could coincide because the more people watch television the more they are afraid of the world that is out there. Many people end up watching the same scary news or show over and over because they lost the remote or are cooking dinner and listen to the news on a repetitive loop. Thanks to blogging many people can control what they are seeing because people need to go to a computer screen to view the material. Bloggers will have all the same sources but it isn't necessarily pounding into their viewers minds. According to Greg Sargent of the Washington Post, "I submit that someone can be a "real" reporter if he or she is accurate on the facts and fairly represents the positions of subjects; if he or she has a decent sense of what's newsworthy and important to readers; and if readers come away from his or her stuff feeling more informed than they were before." As long as the blogger stays as non-bias as they can blogging can be just as beneficial as the news that is delivered on our television screens or on our doorstep. Also, free speech is a part of our first amendment. This is where some bloggers can lose the line between journalism and opinionated rants. However, blogging also allows for many citizens to also get their opinions heard on the internet.
In conclusion, it is hard to say that blogging is always considered journalism. With cases such as Hernandez vs. Ohio blogging brings up the question "With the Internet increasingly serving as the dominant source of information, a national debate has been taking place asking the question, who is a journalist? Legal scholars, journalism academics, and First Amendment advocates all have their opinions and, as expected, there is little agreement." No one may ever agree on this topic however, one thing people can agree on is people love to have their voice heard and need their news to know what is going on in the world. Therefore, if your facts are correct blog on journalist and take advantage of this new wave of technology.
Posted on | April 25, 2012 | No Comments
Have you ever wondered how the advertisements on Facebook knew what you like? Well every computer has a small file called a cookie, or HTTP cookie, which stores information about all the websites you have visited. There are many different jobs a cookie can do. A cookie may store information about how you like to view a website, the products you browsed on the website, and even the last time you were on a website. Another type of cookie can track your IP address, which is a small number code that is unique to every computer, what time you were on a website, and even what browser you used. According to the article Online Privacy Concerns Associated with Cookies, Flash Cookies, and Web Beacons, cookies were originally introduced to computers and internet to collect your data so when you returned to a website your personal settings were saved.
For myself, when I log on to Facebook my advertisements are either about marketing jobs in Virginia or Greek apparel companies. At first when I did not know why Facebook knew that information about me I was creeped out by the fact they had somehow retrieved personal information. I learned about the cookies in my business classes here at Longwood University and that they were how companies were able to retrieve this information. At times I do still worry about my personal information floating around to other companies, but I also do enjoy the personalization of advertisements on sites that I visit.
Newsonomics calls this type of advertising method "behavioral targeting". Cookies allow companies to track your buying and searching behaviors, which helps them advertise to you, their consumer. This behavior is sometimes also used to help companies reconnect with those customers that do not visit their site any more or even buy their products.

Now you might be thinking, "Is this an invasion of privacy?" Some people think that this method of advertising is, while others think that it is not since some information they use is information you have publically displayed on the internet. In the article Facebook Gets Personal With Ad Targeting Plan, Facebook is working on creating a new way for marketers to targets their users based on the information that they place on their Facebook page. Facebook eventually wants to be able to predict their user's shopping habits and posting advertisements of products and services they may be interested in. Other companies such as Google use this type of advertising with the AdWords. Online Privacy Concerns Associated with Cookies, Flash Cookies, and Web Beacons, states that over half of internet users are worried about their privacy with cookies that they are willing to take action, by deleting their cookies, to protect themselves. In the United States there are no privacy laws that cover the internet and other technology. Some states do have laws that protect citizens, but it does not cover companies only the government. Slowly there have been laws created that cover portions of private protection, but nothing that covers internet usage with cookies.
As an avid social media user and internet surfer I do think it is very important for people to be aware of what is going on in cyber space. The Internet technology is rapidly growing and it is sometimes hard for old and new users to keep up to date with it. Cookies were not intended to be a bad thing when created. Sometimes the lead companies to more personal information that you are willing to share with them.
Posted on | April 25, 2012 | No Comments
Technology has been taking over the news world for at least four years now. Journalism has received a makeover and news has become just a click away. My parents still read the newspaper every morning and I have observed that mainly people from the generation before the technology boom, read their hardcopy newspapers as well and go to their news, but those who have become more technologically savvy, tend to have news automatically come to them.
When I say people go to news, it means that those people seek out to be informed, by reading the newspaper or turning on the news at a certain time. Ken Doctor, author of "Newsenomics: Twelve New Trends That Will Shape the News you Get", states "we live in a news bubble, we don't so much get the news as the news gets us, sometimes surrounding us" (Doctor 2009 pp.11). Media has become so readily available; it's almost impossible to avoid the latest news reports. Technology does 90% of the work to make this happen and humans do the 10%, which adds the skill and intelligence technology needs to function. That 10% is what differentiates what technology is able to do (Doctor). Technology allows us to receive information faster and in the best format and the people who are involved in running the stories are putting together the whole package. An example would be publishers increasing their content's IQ, knowing what they have created and organizing the information by topic, audience, location and more (Doctor).
Algorithms are an example of human involvement in technology. Algorithms are sets of instructions or codes that communicate with technology and tell it how to operate.  According to BBC News, " algorithms may be cleverer then humans but the don't necessarily have out sense of perspective" (Wakefield 2011). The news article discusses the theory of computers taking over and becoming smarter than human beings, and how algorithms have become the main source of intelligence, but the take over has yet to come. The Public Learning Media Laboratory discusses how algorithms are operating on sets of assumptions and are constantly changing. The assumptions include whether the site has words and phrases consistent to the inquiry, does it have a lot of other sites liked to it, and what the big titles on the page say (PLML). These assumptions are used to match applicable content to the subject you have inquired. Google uses algorithms by having the user type in a key word or certain source and a whole list of relevant sources appear.
Knowing the behind-the-scenes of technology and media is enlightening and helps users become more technologically savvy.  Since there is the possibility of computers becoming smarter than humans, being informed will help for an easier transition into the next age of technology. Having such advanced systems is also a great way to be easily informed.
Searching for the Perfect Algorithm. Public Learning Media Laboratory. Retrieved from: http://www.plml.org/information-literacy-education/searching-for-the-perfect-algorithm
Wakefield, Jane. (2011). When Algorithms Control the World. BBC News. Retrieved from: http://www.bbc.co.uk/news/technology-14306146
Doctor, Ken. (2010). Newsenomics: Twelve New Trends that Will Shape the News You Get.
Images:
http://www.examiner.com/article/internet-business-101-how-to-get-free-online-publicity
http://amplab.cs.berkeley.edu/
Posted on | April 25, 2012 | No Comments
As I've written before, newspapers have been closing their print editions or closing their doors forever. Local newspapers have been hit the hardest by the Internet age. Fear not though, the same element that has led to the closing of local newspapers has also led to its rebirth in the form of Internet startups.
In an interesting twist, author Ken Doctor noted in his book Newsonomics that the larger local news companies are looking for ways to downsize while local news startups are looking for ways to expand. With newsroom cutbacks on the rise, this is no surprise. According to the Pew Research Center's Project for Excellence in Journalism, 20% of news executives have said that their staff is too small to do more than the minimum level of reporting. What does this mean for local news? It gets cut, not only in larger papers but in smaller ones as well.
Internet startups are "filling the void" left behind by newspapers that no longer cover neighborhood news. These startups are generally independent and create communities that are being noticed by metro newspapers. In turn, these newspapers are beginning to partner up with the independent sites in order to cover more for less.
In the end, it is up to the reader to choose whether or not they need or even want their local news fix. Their choice to read hyperlocal news sites or independent Internet startups can be related back to the Uses and Gratification Theory. The Uses and Gratifications theory tries to explain why people use a certain form of the media. The theory goes on to state that people will choose certain forms because they believe it has a limited effect on them i.e. the audience member/consumer can control over the media they choose. With independent startups, readers have their choice of both local and national news, thus giving them not only control over what they read but how they read it as well.
I think that independent startups are a great way to preserve local news. Partnerships with metro papers in the area can lead to more traffic for both and more stories. However, I am concerned that some readers may stumble upon very biased blog posts about local news stories. It is very important (to me at least) that these independent startup sites for local news are run by professional journalists or someone with knowledge of the news industry as a whole.
Sources:
Doctor, K. (2010). Newsonomics. New York: St. Martin's Press.
Posted on | April 25, 2012 | No Comments
Or at least they should be. The most successful of news giants are taking to the internet and their reporters are blogging. They're "blog posting" more than they're "story writing. (Doctor, 123). The New York Times hosts more than 70 blogs. The Journal News has over 50. These companies have their staff blogging, not outsiders. Big names from The Times such as David Carr, Brian Stelter, and David Pogue all blog on different topics for their company.
The Times' Brian Stelter is a prime example. He's one of the few journalists who went from a solely online presence as a blogger to a major print media outlet. Mere months after graduating college, Stelter began work for The Times where he writes about television and the internet. But before he went to work he founded and worked as editor for the blog TVNewser, which also discussed the television industry. At age 19 he sold his blog to Mediabistro. At age 22. The Times came calling. His work as a popular blogger and internet presence found him a job in an industry that had previously been secluded from the online world.
Many news outlets, big and small, are learning the importance of moving online. Ken Doctor's Law No. 7 of Newsonomics: Reporters are Bloggers says many papers closing their print editions and only working online stories and posts. The line between a news story and a blog post is quickly blurring and only the most effective of media outlets will succeed in this digital age. If one paper won't, another will (132). In the digital age, it's all about what the reader's want and that's conversational, easy-to-read pieces that they can interact with. Being told what the news is isn't good enough any more. People want to have input, be heard, expand. Everyone has an opinion and the internet has made it possible to connect with millions of other people who share yours! There's no coming back from that amount of freedom, there is only room to adapt to that style of news-telling.
The adaptation to short, conversational writing in the online sector has major potential to affect agenda setting. Agenda Setting Theory suggests that the media creates "what is news" in our minds. Ever heard of the old adage 'If it bleeds, it leads'? That's because the news typically prioritizes stories that include death, injury, and/or destruction. They grab attention and the media knows that. The media don't necessarily tell us what our opinion needs to be, but it definitely sets the agenda for what we think about. With the ability for readers and non-journalistic professionals to insert their opinions, comments, or related topics, the news media doesn't have as much reign to control what readers as a whole are paying attention to in the world or even locally. The readers listen to and trust other readers before they trust journalists. Also, the tone in which online writers create stories is more conversational. In the age of print news popularity, journalists typically used the inverted pyramid model (giving the facts, the facts, and some more facts in a very serious, methodical way) in order to tell stories. Making pieces more persona calls for more emotional material, and therefore more perceived bias on the part of the blogger and/or journalist.
The ability to operate blogs effectively and use other forms of social media is a necessary evil in the industry today. It also gives you an edge over your competition when searching for work. Brian Stelter got an immediate job offer because of this ability. His colleagues, including David Carr, were initially intimidated by him because he was so inept with social media platforms and using them to spread news. Stelter understands that to stay on top in the news industry, the insiders (AKA reporters) need to stay on top of social media. In a quote from the 2011 documentary, Page One: Inside The New York Times, he said:
" I don't know why anyone who is a reporter isn't on twitter – I constantly berate my colleagues who aren't on it. Drives me nuts when hear my colleagues talk about a story at noon, and I read it on twitter at midnight. I'm thinking to myself, why is that allowed? Why are we not on top of the news?"
The same follows for blogging. No doubt, his successful blogging in his teenage years earned him a top spot in one of the most infamous print news companies in the entire world. In knowing how to create good online content whether it be a long blog post or a short tweet, you can ensure your lasting in a news industry that is quickly moving into the online world.
Doctor, K. (2010). Newsonomics: Twelve trends that will shape the news you get. New York, NY: St. Martin's Press.
Rossi, A. (Director) (2011). Page one: Inside the new york times [DVD].
Posted on | April 25, 2012 | No Comments
Do you know who controls what you see? Times have changed from when our parents watched the news. Over the past 20+ years the amount of companies controlling the news we see have decreased from 50 to about 6.
According to Ken Doctor there is the "Digital Dozen, twelve companies fighting to have control over the news industry"(Doctor, 2010). Fox News is one of the largest media companies that has the most impact on this country; Rupert Murdoch has great control because of his media empire.
How did this all start?
Rupert Murdoch owns Fox News, which was bought out by News Corporation in 1985. In 1995, Murdoch started up Fox News Channel to acquire "Fair and Balanced" news. The problem is that since the beginning of Fox News it has been seen that they are unfair and unbalanced. Murdoch owns  "9 satellite tv networks, 175 news papers, 100 cable channels, 40 book imprints, 40 TV stations and 1 movie studio making his total global reach 4.7 billion people"(Greenwald, 2004). This kind of outreach makes it easy for one to manipulate the news and have multiple sources agree even though all the sources are owned by the same person.
Why does this pose a problem?
With such a large global reach by Rupert Murdoch, it is easy for him to manipulate the news in order for it to reflect his views and also have multiple sources seem like what is in the news is true. In this case Murdoch's news empire reflects his conservative views.  It has been estimated that "Murdoch and his company News Corp. have spent close to $50 million here in America through well-heeled lobbyist" (Colarusso, 2011). With his power, he has used his money to persuade lobbyists and law makers to relax guidelines that would make it harder for him to snatch up multiple media guidelines. He has spent $5 million dollars a year to help push his conservative agenda.
What does this do for our news?
Since Murdoch is a known backer of the Republican Party, he strives to make sure that his "fair and balanced" news leans heavily to the right.
Recently, the Moody Memos have come out. These memos are daily letters sent to the various Fox News stations by editors in NY and DC. The memos stated what the news should focus on to put the right wing in the positive spotlight and the left wing in the negative spotlight. As Fox has grown the blending news and commentary has become more and more apparent. Jon Du Pre, a former Fox reporter, stated that "they weren't a news gathering organization, but a proponent of a point of view"(Greenwald, 2004).  With Fox as the leading news channel in the nation, its large audience is now mistaking opinion for fact. Shepard Smith explains that he was told by a representative of Fox News that "Bill O'Reilly, Neil Cavuto and Glenn Beck aren't really news people, they are editorialists and ought to be analyzed as such"(McDermott, 2010). This can be shown with Bill O'Reily's talking points in his show. It is hard to differentiate what is fact and what is his opinion.
In an interview with a Fox news representative they stated that "I think we are the counterweight… I think that they have a liberal agenda and I think we tell the other side of the story"(Smith,2011). So instead of the representative defending the fairness and balance of Fox, they actually admit the fact they are very much conservative because the "liberal agenda" forces them to be. Ultimately the bias and unbalance causes us as the viewer to believe false information. A recent study by Fairleigh Dickinson shows that because of Fox News opinionated style of reporting, Fox leads people to be even less informed then those who do not watch the news at all.
What does this do to us as the viewer and America as a whole?
We are heading towards an election this year where most Americans won't be in a room with the candidates, most people learn about the candidates from what the media shows them or doesn't show them. With Fox News being one of our Digital Dozen their outreach can and does affect political views within this country, even if the "facts" they give are false or have been spun to make the opposition look bad. To help out its right wing agenda, this past election, "Fox has devoted more time to floor speech at the republican national convention then they do with the democratic convention" (Morris, 2007).  Even now with the election only 7 months away it is important that we as viewers make sure we look at other news sources so that we get accurate information about what is really going on in our world. While yes it is great that these super news companies like Fox News in the Digital Dozen can get us "news" faster than ever, the downside is that multi-billionaires such as Murdoch can and do influence the news we get.
The super news companies are slowly straying away from fact based news to opinionated, it is hard for the viewer to get the real story because there are so few news outlets to get accurate information. While it might seem great that we can now get news whenever we want with these "digital dozen" companies like Fox news, it does come at a price. That price is at times misinformation and bias. So it is important to ask yourself, "Is bigger always better?".
McDermott, T. (2010). Dumb Like a Fox. Columbia Journalism Review, 48(6), 26-32.
Morris, J. S. (2007). Slanted Objectivity? Perceived Media Bias, Cable News Exposure, and Political Attitudes. Social Science Quarterly (Blackwell Publishing Limited), 88(3), 707-728. doi:10.1111/j.1540-6237.2007.00479.x
33 internal FOX editorial memos reviewed by MMFA reveal FOX News Channel's inner workings | Media Matters for America. (n.d.). Media Matters for America. Retrieved April 23, 2012, from http://mediamatters.org/research/200407140002
Colarusso, L. (n.d.). How Rupert Murdochs Money Helps Him Makes Friends – The Daily Beast. The
Daily Beast. Retrieved April 23, 2012, from http://www.thedailybeast.com/articles/2011/07/15/how-rupert-murdoch-s-money-helps-him-makes-friends.html
Doctor, K. (2010). Newsonomics: twelve new trends that will shape the news you get. New York: St. Martin's Press.
"  Bay of Fundie» Blog Archive   » Bias-Free Dennis Prager Sees Bias." Bay of Fundie. N.p., n.d. Web. 25 Apr. 2012. <http://www.bay-of-fundie.com/archives/543/bias-free-dennis-prager-sees-bias>.
"Fox News, Bret Baier Show Complete Lack Of Respect For President Obama « The Gholston Post." The Gholston Post. N.p., n.d. Web. 25 Apr. 2012. <http://simmerdown3.wordpress.com/2010/03/18/fox-news-brett-baier-show-complete-lack-of-respect-for-president-obama/>.
"Murdoch Jibes the Obama New York Times | The Wrap Media." TheWrap.com | Entertainment Industry Analysis, Breaking Hollywood News. N.p., n.d. Web. 25 Apr. 2012. <http://www.thewrap.com/media/column-post/murdoch-jibes-obama-new-york-times-16037>.
Posted on | April 25, 2012 | No Comments
In today's world its all about the digital. Newspaper's are moving to online versions and hiring bloggers to offer a more relaxed version of their news. Now that their online, its now time to drive traffic to their sites. This is where marketing comes in. Just as with reading print newspapers are becoming more of a thing of the past, so is traditional marketing. Media has begun to use viral marketing and its being used to sway the media. This new way of marketing is run by the journalist instead of PR.
Viral marketing is all about getting people talking about you, your company, and your brand. "Word-of-mouse is the single most empowering tool available to marketers today." (Scott 2008) First a company has to get itself on the web. They can then spread the fact that their online through Twitter, Facebook, or another social media site. These sites allow for readers to see that your online and tell their friends. Social media sites are very mainstream so it makes sense to go and put your message where your clients are already going to be. Blogging is a good start but if you want to create a great buzz its better to move to other sites as well.
Joan Welsh is a blogger that has harnessed this new way. Welsh is the author of "Not just another Joan Walsh blog!", her official Joan Walsh blog on Salon. Not only does Joan blog continuously, she also tweets.
She uses twitter to talk about her blogs and other things like her take "on Joe Biden, Rupert Murdoch, Bruce Springsteen, and, of course, her beloved San Francisco Giants" (Doctor 2010). As Doctor puts it, she is "a social player" (Doctor).
Welsh is using the internet effectively but these aren't the only ways to use it. Journalists can also use the internet  to see how their doing. When blogging, its important to figure out what you can blog about that will "get the maximum search-engine hits to the piece that really defines what you're doing that's uniquely valuable" (Doctor 2010). According to David Scott's World Wide Rave, there are six ways to measure success in the online world. These are: " how many people are exposed to your ideas? How many people download your stuff? How often do bloggers write about you and your ideas, and what are they saying? Knowing where you appear in search results for important phrases is also a measure of success, as is the number of people that engage with you and make the choice to speak to you about your offerings." (Scott 2009).
Its great for news companies to have an online presence but if no one knows about or if no one is talking about, its almost pointless. If businesses want to grow, they have to get theirs known. Journalists need to do more than just blog. They need to use social media to drive traffic to their sites so that their company can continue to expand.
Works Cited:
Doctor, K. (2010). Newsonomics: twelve new trends that will shape the news you get. New York: St. Martin's Press.
Scott, D. (2007). The new rules of viral marketing. Creative Commons License. Retrieved from http://www.davidmeermanscott.com/documents/Viral_Marketing.pdf
Posted on | April 25, 2012 | No Comments
Do you ever wonder why certain advertisements pop up on the side of your webpage? Has it ever occurred to you that the advertisements are directed right at you? It's almost as if the company promoting the product knows that you may be interested in what they are selling. Well here's a reality check, they do. Your computer tracks everything you explore online from looking up great deals on vacations to viewing used cars off of CarMax. Companies are now taking advantage of these findings and targeting you based on what you type into a search bar. How exactly are they able to do this? Hold your breath, because you may be in awe at how far along the technology world has come.
Cookies is a program designed on everyone's computer that consists of files stored into your hard drive making it possible to identify who you are if you have ever registered with an online site before. Cookies has a unique ID assigned to each computer so as soon as you start entering in your personal information onto a website, you will then be tied to that ID. Once you are connected by your PC to a web server, it makes knowing your name on any webpage as simple as reciting the ABC's. Through the use of cookies, websites are able to welcome you into their domain by your name instead of as just another number.
The one downfall is that if you have never given out any details about yourself, then companies are only able to track what your computer does. They have absolutely no way of finding out who the person is sitting behind the keyboard, which makes it difficult for companies when they are trying to advertise to prospective buyers. Lots of users to one computer can be hard and somewhat confusing. Not knowing who exactly someone is can result in a company advertising to the wrong person and being ignored.
Behavioral targeting is what companies are doing through the use of cookies. Behavioral Targeting is when information is constantly
collected after being found from an individual's web-browsing behavior, and is used in order to select which advertisements should be exhibited to that person. If you return to a website that you have been on multiple times before, cookies will be able to determine that based on your recent history and record it. In time, your computer will have a pretty good idea of what your top viewed websites are because of the number of visits made, the items you have been searching, and how close you have come to actually making a purchase. At this point, companies can finally step in and take over. It is a company's dream after all to be able to know who's interested in their products and when a consumer is thinking about or is ready to purchase something. Thanks to cookies, now they can!
Highly developed software tools, such as cookies, can allow marketers to alter web ads that pop up on peoples screen while browsing on different websites. Whether someone is on Facebook, WordPress, Google, etc. they will definitely come across a product that catches their attention due to all their online behavior. Since the advertisements displayed are generated by a consumer's demonstrated interests, behavioral targeting has provided companies with strong, more promising sales leads. Thus allowing marketers to post relevant ads just about anywhere and everywhere they can imagine within a network of websites.
Posted on | April 24, 2012 | No Comments
Blogging has been popular among amateur writers for years. Recently, professional journalists have explored with blogs and incorporated them into their newspapers' online site. According to Schultz and Sheffer (2009), "online technologies could help media businesses improve efficiency and effectiveness and enhance communication with audiences" (p. 30). 
Since some companies have not made the move to the blogging world, they are falling behind compared to the other companies who have (Doctor, 2010, p. 135). However, The New York Times is ahead of the game since their company features blogs and other platforms placing them in the "Digital Dozen".
David Pogue is a writer and blogger for The New York Times. He writes a Thursday column on technology in the print version of The New York Times and a popular blog on their website, "Pogue's Posts" (Doctor, 2010, p. 23). According to Ken Doctor (2010), Pogue is more than just a writer, but he is a personality that keeps people reading his column and blog (p. 22). Pogue has also covered other forms of social media by regularly posting tweets on Twitter. He is widely known for his work with The New York Times and generates millions of page views for the company (Doctor, 2010, p. 25). If there are ads on the page, the views turn into money for The New York Times due to ad revenue. This has put The New York Times at the top of the newspaper world.
The Digital Dozen cover many platforms such as print, blogs, videos, and the usage of social media sites. They are able to reach readers all over the world due to their popularity as a printed newspaper and a successful online site. Pogue and other writers helped The New York Times achieve a position in the Digital Dozen.
This is because they have taken advantage of the "multiplatform." The New York Times is a multiplatform company because they give the news to consumers whenever they want it in a variety of different mediums, such as blogs and phone applications (Doctor, 2010, p. 24).  The variety brings readers to news websites and gives them the views they need to succeed on the Internet. According to Chyi and Chadha, newspapers are relying on the younger generation to take advantage of the different mediums to get the news.
The reason why blogging has gotten so popular for news sites is because readers like the laid-back style of blog posts. Blogs are also the fastest way to get the news, since they are less formal and go through a less strenuous editing process (Doctor, 2010, p. 137). They have also given readers an opportunity to comment on the posts they read and express their thoughts and concerns. In other words, this relationship between the writer and the reader is an example of Pro-Am journalism, which Ken Doctor (2010) labeled in his book as one of the new trends of news (p. 129). Pro-Am journalism brings the professional writer and the amateur writer together ensuring that the site will generate multiple views. The news site receive more views since commenters check up on their posts to read other people's thoughts, as well as checking out the other blogs on the site (Hull, 2006, p. 63).
Before blogging became mainstream, it was the place for stories that newspapers did not think were important (Schultz & Sheffer, 2009, p. 30). Now, blogs feature major stories before print newspapers have time to publish it. Bloggers are reliant on popularity, the stories they find, and the quality of their writing in order to write for big time newspapers. However, writers such as David Pogue, added blogging to his list of outlets after he was already employed by The New York Times. Blogging is the medium of the future, and every newspaper will eventually have to move online to survive in the media world.
References:
Doctor, K. (2010). Newsonomics: twelve new trends that will shape the news you get. New York: St. Martin's Press.
Hull, D. (2006). Blogging Between the Lines. American Journalism Review, 28(6), 62-67.
Schultz, B., & Sheffer, M. (2009). Newspaper Managers Report Positive Attitudes about Blogs. Newspaper Research Journal, 30(2), 30-42.
Images:
http://blog.hubspot.com/Portals/249/images/blogging%20image.jpg
http://b.vimeocdn.com/ps/101/101065_300.jpg
http://s13.podbean.com/image-logo/2/72341_logo.jpg
Posted on | April 24, 2012 | No Comments
Technology is so simple to use for today's generation. Hand a middle school or high school student a new phone, laptop or tablet and they will have that thing up and running and surfing the web in no time. Kids in today's society can look up things so fast it's unreal the power that they have given the technology available.
I see kids in elementary school walking around will iPhones in their hands and Kindle's in their backpacks. Teachers are no longer telling students to put away their cell phones and laptops, but they are experimenting with the use of technology in classrooms. The technology offers applications that can make the classroom learning experience more enjoyable and memorable.
Ken Doctor's Law No. 9: Apply the 10 Percent Rule is a simple technology equation. Let your technology do 90 percent of the work, while you do 10 percent of the work. The technology is already programmed to assist us with what we need to get done. All we have to do is simply type in a search word or create a username for the program. Neil Johnston took iPads to a classroom, taught the students a song, and showed them on an iPad app how to play that song on real instruments.
Click here to view the embedded video.
A school in Texas allows students to use cell phones donated by HTC to practice decimal points, take pictures for research projects, or beam documents to one another. Other apps offered allow students to match math equations to answers and combine pictures to make your own weather reports or podcasts. In Alabama students can tweet questions to their teachers, or use Skype on their smart-phone in Nebraska for an interview. In Mississippi high school students are learning about history through Who Wants To Be A Millionaire on a large screen with answers displayed while students use a remote to choose the correct one. The technology is there and it is programmed, you just have to know how to use it.
This is important because it is changing the way kids learn today because there are so many new tools to use with teaching in the classroom now. This can increase interaction amongst the classroom and get kids more interested in what they are learning about because they get this cool iPad to play music on for an hour. It makes the learning process limitless because you can do practically anything with technology.
Posted on | April 20, 2012 | No Comments
In Ken Doctor's Newsonomics, he discusses the new trends that are shaping the future of the news.  He hypothesizes "Twelve New Trends" that will shape the news we receive.  Trend, or "law" number two is "The Digital Dozen Will Dominate" (Doctor, 2010).  The "Digital Dozen" consist of global-reaching companies that will "dominate" the news business.  Doctor names four top news sites in the country: Yahoo, MSNBC, AOL and CNN and The New York Times (Doctor, 2010).  The New York Times is the only newspaper company in the top five.
Referred to by Doctor as "the old Gray Lady of print", The New York Times won the best of broadcast awards, the Peabody (Doctor, 2010).  The reason behind this newspaper company's success?  Their ability to adapt and succeed in the transition to web-based media.  The Times has partnered with NBC, both gaining mutual advantages from one another.  As Doctor puts it, "The Times gets video; NBC gets Times writers and columnists on air" (Doctor, 2010).
The Times has also brought in multimedia and multiplatform journalist, David Pogue.  Pogue is the whole package – he's a phenomenal journalist on multiple levels; as a columnist, as a blogger, as a video-blogger.  He has appeared on multiple cable series; written a Missing Manual series on Apple products and usage; has a very popular Twitter following; AND has musical theater talents (Doctor, 2010).  By snatching up such a dime-piece journalist, the Times has a huge advantage in this media revolution.
The Times has furthered its internal revolution by introducing the "Times Extra" feature to its web users. This feature offers headline links to stories (even those by other companies) below related Times articles.  The aim of this feature is to encourage web users to make NYTimes.com the go-to source for news, because there, they offer it all.  Not to mention, the more visits that the site receives, the more advertising the Times can sell (Doctor, 2010).
These are just a few of the many steps that this top-notch company has taken to adapt to this new media age, in which the internet is overtaking print.  Let other companies be warned, it's going to take a lot to keep up with the Times.
Doctor, K. (2010). Newsonomics: Twelve trends that will shape the news you get. New York, NY: St. Martin's Press.
Posted on | April 20, 2012 | No Comments
What's a newspaper? That's a question that future generations might very well ask. Technology is changing all time. The way we access information today has completely changed the game for traditional news media. Ken Doctor author of Newsonomics: twelve new trends that will shape the news you get, writes how online media today offers so many more choices than before. That's one reason why so many people have moved to online for their media needs.
The biggest innovation that has made the most impact on the way we get our news are mobile devices. In an article from MSNBC it states there is new report that shows 27 percent of Americans now get their news from mobile devices. The findings are from the 2012 State of the News Media Report by the Pew Research Center's Project for Excellence in Journalism. According to Pew "More than 80 percent of smartphone and tablet news consumers still get news on laptop or desktop computers. On mobile devices, news consumers also are more likely to go directly to a news site or use an app, rather than to rely on search — strengthening the bond with traditional news brands." So many people have iPhones these days that it is only convenient to use it for media purposes. Why go buy a newspaper when you could reach into your pocket and get your news for free? Pew researched that 35 percent of Americans have smartphones. That number is only going to increase, and that will only diminish newspapers more. Doctor (2010) writes how traditional  media was slow to adapt to the digital revolution. If newspapers and other media stations don't continue to incorporate the internet and mobile devices they will fail.
Doctor (2010) says that this is part of the "The Reader Revolution." He writes that people are not rejecting newspapers its just that online media is more convenient and provides more options. Why read a paper with limited stories when you could find a news site with tons of stories with many sources. Another aspect Doctor (2010) highlights are the "Aggregators," which is having more information than the other "guys." An example of some of new aggregators is Facebook and Youtube. Anyone can locate a story and post it on social media sites for everyone to see. The MSNBC article mentioned earlier wrote about Pew research on news consumption habits for adults. It states that, "Social media's role is important in the future as a driver of news," and "9 percent of traffic to news sites now comes from Facebook, Twitter and smaller social media sites. That is up by more than half since 2009." Doctor (2010) talked about Google being a "search-aggregation company." What this means is that Google uses a powerful search technology that focuses on content from other people. It allows anyone to find anything they want quickly and simply.
Another reason for the decline of newspaper Doctor (2010) says is the "Advertising Revolution." Advertisers are focusing more attention on online platforms than they are on newspapers. In an article from The Verge it reports a 17.7 percent reduction in 2008 and a 28.6 percent in 2009 in spending for advertising in print media. This less ad revenue is taking serious tolls on papers. In a New York Times article writes that the McClatchy Company a owner of multiple newspapers had to cut 1,400 jobs. This is only going to get worse as we move closer to a completely digital medium.
It's not if newspaper will fail anymore, it's when will they fail. A Washington Post article reported that the amount of Americans that buy newspapers now is down by 31 percent since 1940. Another article from the New Yorker talks about how Philip Meyer author of the "The Vanishing Newspaper," "predicts that the final copy of the final newspaper will appear on somebody's doorstep one day in 2043." It's hard to tell exactly when it will happen but there's no doubt technology has changed everything and there very well be a day when someone asks what's a newspaper?
Doctor, Ken. Newsonomics: Twelve New Trends That Will Shape the News You Get. New York: St. Martin's, 2010. Print.
Posted on | April 20, 2012 | No Comments
Since I was little, I remember the news being a part of a daily ritual.  In the mornings,  my mom or dad would always walk outside to get the newspaper with a cup of coffee in hand.  At the end of the day, we would flip through news channels to get the scoop on the day's most important stories.  There is no doubt that my daily ritual has changed over the last two decades.  However, the news still remains a part of my daily life.
Technological advances have forever changed the way we receive news.  I rarely ever flip through newspapers anymore, except for the occasional university paper; instead, I rely on online sources for my news.  As media expert Ken Doctor points out, digital news is now the norm, and newspapers are on the decline.  Doctor credits this shift to digital news in part to the "reader revolution".  The reader revolution does not see newspaper content as obsolete; rather the production of the newspaper itself is unnecessary.  Doctor says that readers are finding it more favorable to have the latest news updates via an online search engine that allows us to search hundreds of news sites with just the click of a button.  Instead of waiting for the morning paper or the nightly news to get our information, we can find it ourselves instantly.  In fact, at times we seem to be in a race with each other to get the biggest news updates the fastest.
Readers are not just spoon-fed news; they get to contribute their own thoughts to what they read.  Doctor notes that readers commenting on stories is nothing new; readers have been writing letters to the editor for quite some time.  However, for the first time, the internet made it possible for people to connect with thousands of other readers. For example, I receive news updates multiple times a day via Facebook from a local Tidewater broadcast station.  This is how I heard the news of Dick Clark's passing a few days ago.  The station, WAVY TV 10, updated their status about Clark and encouraged readers to share their favorite Dick Clark memories.  Some commented about American Bandstand, some commented about New Year's Eve never being the same, and others criticized how the station worded the breaking news.  This example is related to symbolic interactionism.  Symbolic interactionism, a communication theory that was developed by George Herbert Mead, essentially states that we converse through the use symbols, and we assign meanings to those symbols.  Social networking sites have allowed us to redefine the way we communicate news to one another.  In the example of the WAVY TV 10′s status update on Dick Clark, hundreds of people familiar with that broadcasting station can discuss a topic of interest, even if they do not know each other.  The news story is common ground, and it brings them together.
Doctor discusses the growing connection between news and social networking sites.  He identifies the increase in the number of news companies that encourage reporters to Tweet their stories.  Writer Vadim Lavrusik also mentions the use of Twitter by reporters; however, he highlights Facebook's "growing role as a platform for journalists to use for social storytelling and reporting".  Facebook provides users with multiple means of content sharing and doesn't limit them to 140 characters like Twitter does. It brings new meaning to the idea of the "Facebook News Feed".
News will forever be a part of our lives.  Technology has allowed us to access news at an unbelievable speed, and for some, has pushed aside the need for a plain newspaper.  Readers have been given more control over their own news content; they can pick and choose which stories they want to read from thousands of online news sources.  We will always take comfort in our daily news rituals; we just may change how we get our news.
keep looking »