Sensory Investigations! 
Students in the Magnolia Room have developed a growing interest in how items taste, feel and sound! The senses are the most familiar way for a child to explore, process and come to understand new information. This area of play-based learning is extremely important for children in relation to cognitive, creative, language and exploratory experiences.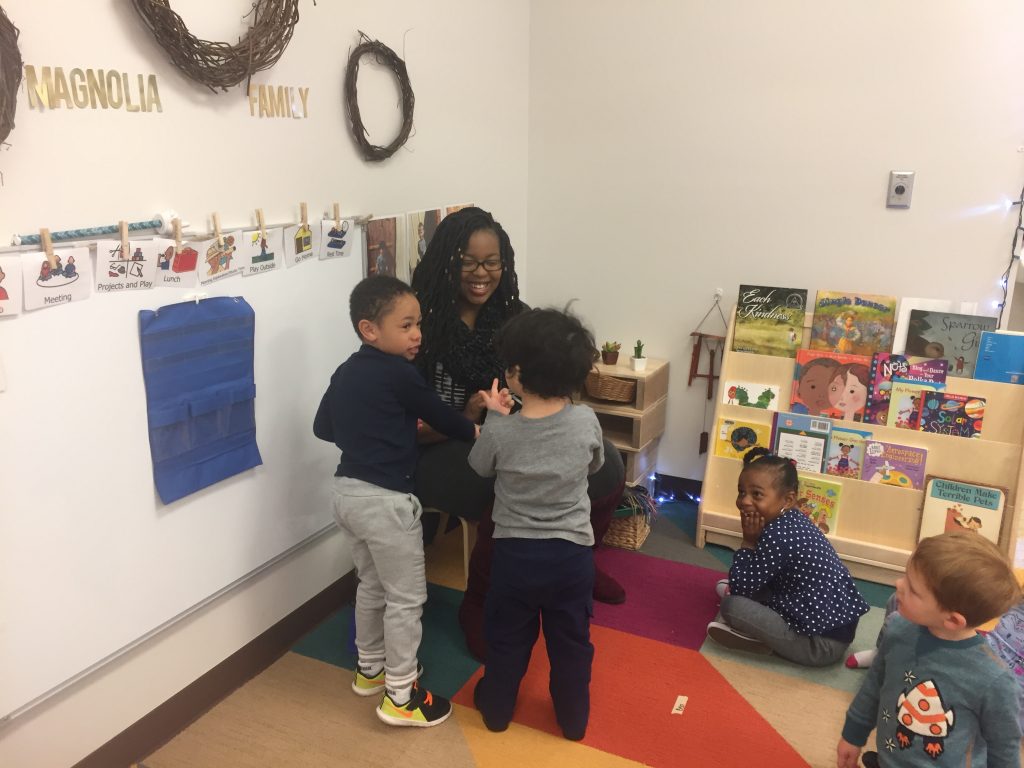 The children in the Magnolia room have begun an investigation using the 5 senses. With a range of sensory experiences, for the next few weeks students will explore materials with different textures, listen to sounds on our nature walks and even create their own music, be able to taste a pallet of different foods, and view a variety of thought provoking sights!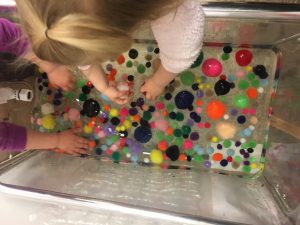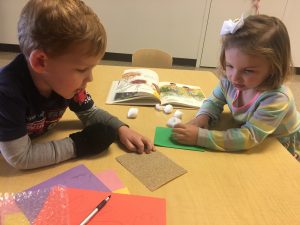 With the change in weather this week, we were able to use our sense of touch in the snow and outside on the "beach!"Inside the classroom students used their sense of touch to finger paint, paint with squishy pasta and even paint with their. This week ask your child to describe the things they feel.Maybe even head outside to play in a mixture of textures!