Trent Kessler
Dr. Green
English 400
22nd December 2017
Online Identity
With the technological innovations throughout the 21st century, our generation has been lucky enough to experience the outbreak of social media. The quick rise throughout the years has had such a high impact on society that companies and organizations are leaning towards it to advertise and market to their target consumers. Social media plays not only a major role in communication but it is a huge factor with advertising our identities. As users of social media platforms, we are publicly displaying our personal lives on a day to day basis. How we decide to promote ourselves online ties into people's perceptions of ourselves. Most importantly, social media plays a key role in how we identify ourselves professionally and personally.
Throughout the years, I have found myself using four main social media accounts: Facebook, Twitter, Instagram and LinkedIn. Facebook is the platform I find myself using most frequently. I created my account eight years ago when I was thirteen years old due to the popularity of this specific platform. It was common to go on Facebook and catch up with your friends or chat after class. As time has passed, I have found myself still using Facebook more than any other social media platforms. However, since I have grown older, I tend to use it to update my life with pictures and accomplishments throughout the years. I have a lot of family members on Facebook. Therefore, I have become more cautious about what I post because I believe it is important to keep my account appropriate. The next platform I use often is twitter. When Twitter first became popular, it was very common to communicate between one another with tweets. I remember twitter being around when I was in high school, but not many people used it. I created my account my senior year and had found many people had twitter accounts freshman year of college. As the time went by, I find myself not tweeting as much as I used to and use it as a form of entertainment. Twitter allows users to favorite and 'retweet' specific tweets. I do so with content I find humorous and enjoyable. Unlike Facebook, I do not find myself being as cautious to what I post on my profile because I don't have family members following my account. My account on twitter usually consists of me "retweeting" nature pics, humorous videos, or pictures of puppies. Twitter, to me, is more about having a good laugh, I find mostly everything on Twitter to be hilarious. I am dreading the day Twitter starts to charge its users.
Instagram is a photo sharing application that allows users to upload photo and video content to their profiles. All different age groups use and explore this social media platform. Users of this platform really enjoy the ability to follow their favorite celebrity figure, getting updates on your favorite sport teams, to following news from around the world. I find myself using this app more frequently to see what other people are up to rather than posting photos of my own, but when I do post pictures on Instagram I am extra cautious that it is not anything that would offend anyone or get me in trouble. These pictures include my German Sheppard Behr, snowboarding, and pictures with my friends. As time goes on, Instagram develops new ideas. They recently added a feature where you can call your mutual friends through the app without getting charged. The user can also send private messages, group messages, and the user can post a "story" that all of their followers are able to see what they are up to during the day/night.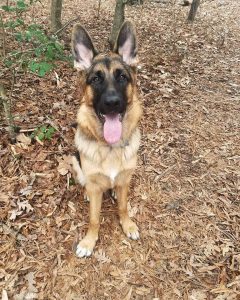 Lastly, LinkedIn is a social networking site developed specifically for the business community. My account on LinkedIn is the most professional between all four of the mentioned sites. This is primarily since LinkedIn was specifically designed to create a professional, identity for oneself. This social media platform is not a platform where the user posts personal information, inappropriate pictures, or jokes to their followers. On LinkedIn, I like and share a wide range of articles that I find interest, I also like a share some of my friend's achievements. I also periodically update my account in hopes to highlight my academic and work accomplishments throughout the years and communicate them with potential employers. With the hopes one day that I will find a career that fits my goals and needs.
The last twenty years have been absolutely amazing with the technological advancements in social media platforms. If you were to ask a person twenty years ago, if they believed that they could be friends with a person across the world and send instant messages to, they would think that you are absolutely crazy. We now have a handful of platforms that give us that opportunity to connect with people across the planet. We also have platforms where the users can find careers for their future. Knowing the rate, we are progressing, I look forward to the many social media platforms that I will be able to make an account on.