Where to begin? I am currently a senior Business Administration major with and concentration in Information Systems and Cyber Security. During my four years at Longwood I had the opportunity to enjoy many courses that will hopefully one day make me a well-rounded individual. Also, I had the privilege to join a fraternity on campus my sophomore year. Joining a fraternity open the door to endless opportunities in college and after college. Joining a fraternity also gave me endless relationships that i will hold onto the rest of my life.
I grew up In Glen Allen, Virginia (for people not knowing where this is located it is about ten miles north of Richmond, Virginia). Growing up I became heavily invested in Glen Allen Youth Association, where I would spend fourteen years of my life playing baseball. When I was fourteen my community had the privilege to host the 2011 Babe Ruth World Series, this was important to our community because it would showcase how pretty our community is. Unfortunately we fell short of winning the tournament, but we succeeded by putting Glen Allen on the map forever. Ever since the tournament in 2011, Glen Allen has hosted more than three World Series tournaments.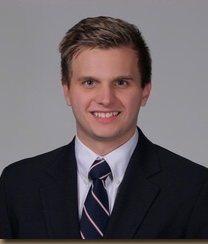 During my four years at Longwood I worked to create a positive scholarly identity. I have built and maintained positive relationships with my peers and my professors throughout the years. Throughout my years here I have used Logwoods vast opportunities to help students succeed. Logwoods career service has given me many pointers on my resume and cover letter, in the hope to help me succeed in the future. I also have taken full advantage of the writing center at Longwood, the workers at the writing center have dedicated their valuable time to give me pointers on how I can better alter my papers.
Growing up I was always curious about technology, starting off with a Gameboy to working my way up to figuring out how to build a computer. Naturally coming to Longwood I felt that Information Systems and Cyber Security would be a great fit, because it revolves around technology and I could help people who are getting their personal information stolen. Even though I grew up with a vested interested in technology I have to admit I always enjoyed studying history. It always amazed me learning about the history that led up to the current time.