VAASL Conference 2018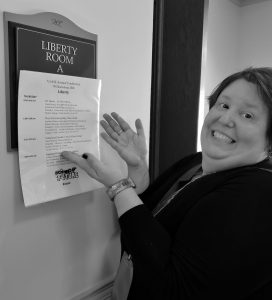 This past week I was honored with the opportunity to attend the VAASL (Virginia Association of School Librarians annual conference in Williamsburg. Though this was not my first year as as an attendee, it was my first time ever as a presenter at a conference; it was so exciting while also a bit nerve-wracking! The best part was getting the opportunity to network with amazing librarians across the state as well as coming away with so many wonderful new ideas that I can't wait to implement in my library. Several of the sessions that I attended focused on utilizing the newest Virginia Reader's Choice selections across the curriculum which I think will be very beneficial for my students and teachers. Thank you so much for the opportunity to attend this worthwhile conference!
Share your thoughts, post a comment.