Counselor Education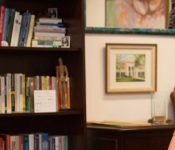 One of this week's graduate program spotlights focuses on the Counselor Education program! This program offers three different tracks: college counseling and student affairs, mental health counseling, and school counseling. Each track is a 60-hour program comprised of 30 credit hours of core courses and 3o credit hours of track-specific courses.
This program is offered year-round and includes full-time and part-time options. Students in all tracks receive adequate training on how to assist clients with self-discovery, personal growth, and how to make healthy lifestyle choices. The program culminates in a 100-hour practicum and 600-hour internship in a field of study aligned with student's specified tracks.
To learn more, visit http://www.longwood.edu/counselingms/
Share your thoughts, post a comment.