Longwood University CSD Graduate Students Win Big at 2017 SHAV Conference
Longwood University graduate students entered seven research projects into the poster session at the 2017 Speech-Hearing-Language Association of Virginia Conference on Friday, March 25th.  Congratulations to the following winners:
1st Place: Joyanna Struzzieri, second year graduate student in the Communication Sciences and Disorders (CSD) program.  Her project was titled, "Comparison of Bolus Sizes and Consistencies Used During Dysphagia Evaluations."
Research Abstract: "This study investigated whether speech-language pathologists (SLPs), with experience in the assessment and treatment of dysphagia, could accurately estimate bite and sip sizes of various consistencies that they use during adult dysphagia evaluations.  The research suggests that SLP estimates of the volumes given to patients with dysphagia varied from what they would have therapeutically recommended.  The results indicated overestimation or underestimation of all consistencies.  Because the protocols differed across SLPs and evaluation types (FEES, MBSS, CSE), further investigation with more subjects is warranted to determine if these observations are significant."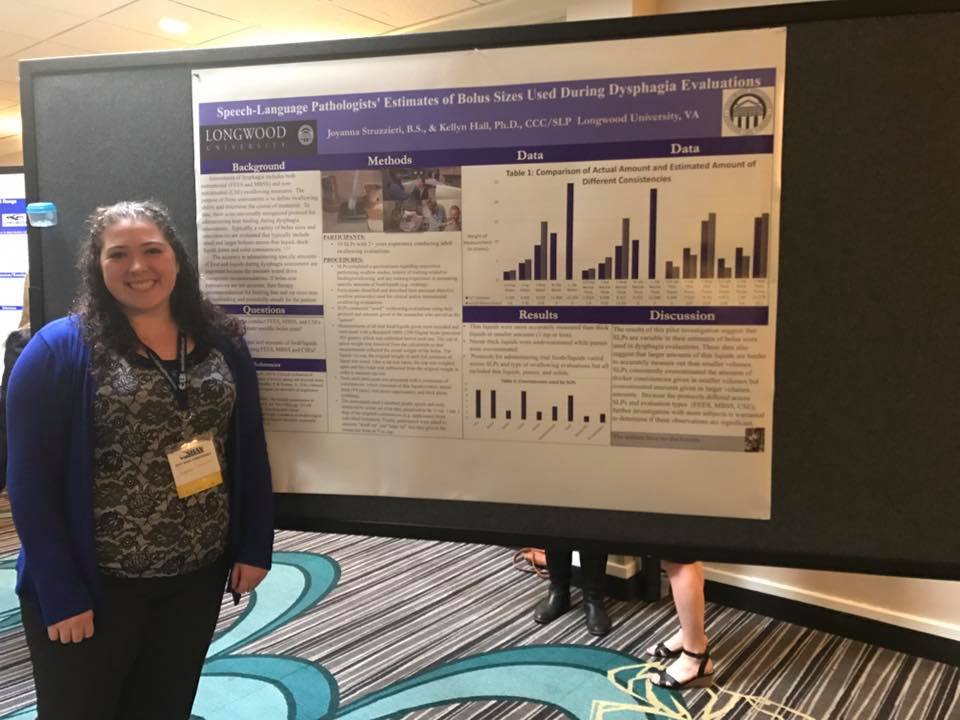 2nd place: Kayla Stramat, second year graduate student in the Communication Sciences and Disorders (CSD) program.  Her project was titled, "Hearing Screening of Seniors at Skilled Nursing Facilities."
Research Abstract: "The American Speech-Language-Hearing Association identifies that the incidence of hearing loss is approximately 80 percent at skilled nursing homes.  The presence of hearing loss in seniors living in skilled nursing facilities, without appropriate amplification, causes social isolation, with the resulting poor health outcomes created by isolation.  This study investigates the usefulness of Kathryn Dowd's AuD, CCC-A, word list as a screening protocol for adults living in a skilled nursing facility.  Since audiometers are not always available in these facilities, this research compares a listener's performance on repeating a list of words to the listener's performance on a pure-tone screening."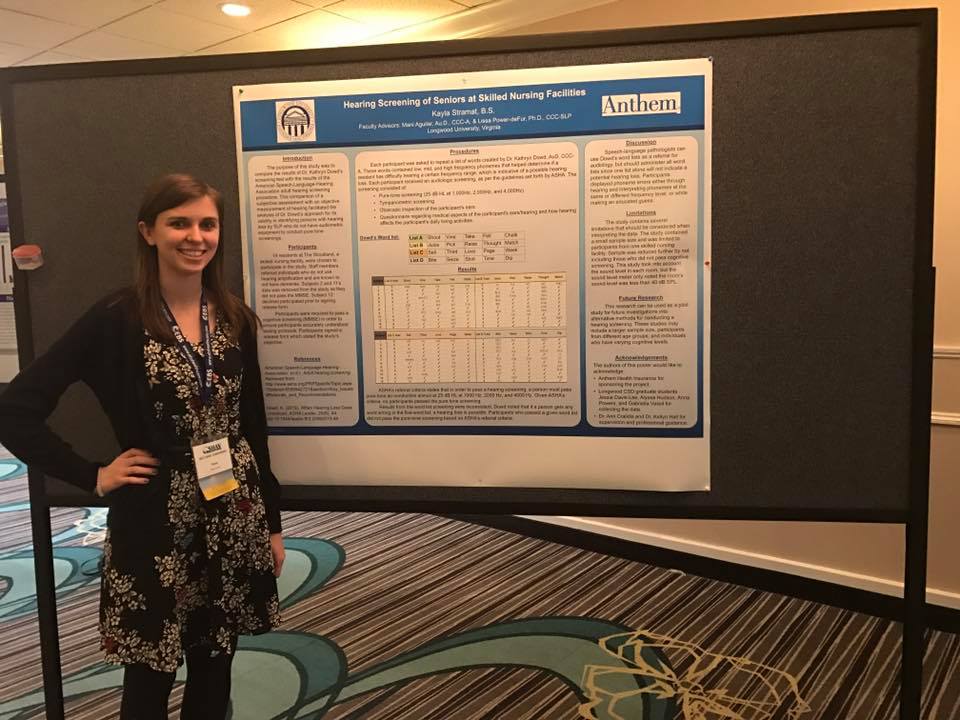 3rd place: Stephanie Fields, Lauren McGonagle, Anna Powers, and Hunter Reese, four first year graduate students in the Communication Sciences and Disorders (CSD) program.  Their project was titled, "Knowledge of Vocal Hygiene and Abuse in Longwood Education Majors."
Research Abstract: "Previous research has concluded that teachers are hyperfunctional voice users.  Additionally, the implementation of training modules addressing various aspects of vocal hygiene and abuse has proven to be effective.  The purpose of this study was to garner information on the amount of vocal hygiene/abuse instruction contained in the Longwood undergraduate educational program.  In addition, this study provided information on vocal hygiene specifically related to educators via a training module in order to assess its perceived importance and likelihood for future implementation.  This study provided information on how vocal hygiene/abuse instruction would benefit teachers in their educational programs."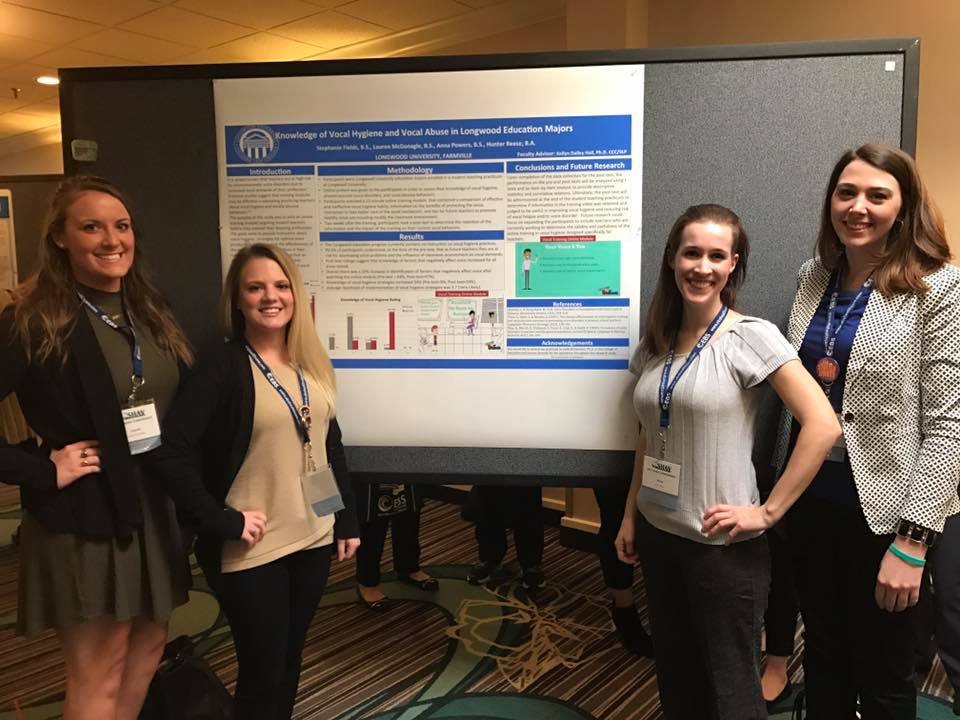 Share your thoughts, post a comment.