Nicole Wingo
This user hasn't shared any profile information
Posts by Nicole Wingo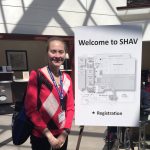 On March 23-25th, I was able to attend my second Speech-Language- Hearing Association of Virginia Convention this year in Richmond, Virginia!  I attended sessions that provided me with several resources and references that will be useful to me as an upcoming graduate.  During the conference, I broadened my knowledge of assessment and intervention methods for children with autism spectrum disorder.  I learned about several apps that can be downloaded with a variety of purposes that will be helpful when working with children and adults.  There were several companies and school systems at the conference that are currently looking to hire speech-language pathologists.  I signed up to receive information from various schools and other facilities to learn more about their job opportunities.  I also met representatives from various companies that assist the speech-language pathologist locate jobs and find contacts with schools, home health care, skilled nursing facilities, and other settings.  I was able to network with individuals in the field of speech-language pathology.  During the conference, I collected information packets on various types of pediatric and adult hearing aids.  These brochures and packets will be helpful resources for me in the school system since there are not always audiologists on staff.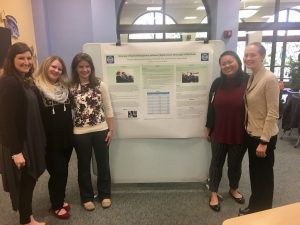 On March 11th, I had the opportunity to attend sessions and present at the poster session during the second annual AT Symposium CollaborATe: A Transdisciplinary Approach to Assistive Technology through the Lifespan at VCU's Children Hospital of Richmond.  While at the conference, I was able to learn more about a variety of assistive devices that can be used to communicate and to complete other daily tasks.   The conference included a presentation from a teenage assistive technology (AT) user and her mother.  The mother shared many personal stories about the teenagers experiences with AT which included sharing ideas of how to create and construct assistive devices with inexpensive materials.  Additionally, I learned about devices that involve low to no technology but are still assistive devices for communication.  I met several representatives from various non-profit organizations that allow people in need to trial products and purchase the supplies with a payment plan.  Furthermore, I was honored to have our group's poster selected to be presented at the conference.  I met other professionals in the field of speech-language pathology and discussed various aspects of working as a speech-language pathologist. I am thankful to have had the chance to use the CGPS travel grant to attend and present at the AT conference.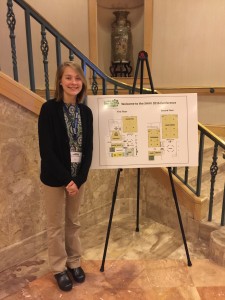 I took the wonderful opportunity to attend the 2016 Speech-Language-Hearing Association of Virginia (SHAV) conference held in Chantilly, Virginia.  While at the conference, I heard many valuable presentations discussing topics related to speech-language pathology.  There were several sessions offered at the same time so it was difficult to select sessions to attend.  Most of the sessions I attended focused on articulation therapy, therapy for individuals with autism, and literacy strategies for school-aged children.  I learned about resources that can be used in future therapy sessions.  During one session, I actually made one manipulative that I was able to take home.  I also visited several booths pertaining to employment opportunities as well as booths displaying various products that could be purchased and used during therapy.  This was my first time attending a SHAV conference and I hope to be able to attend each year in the future!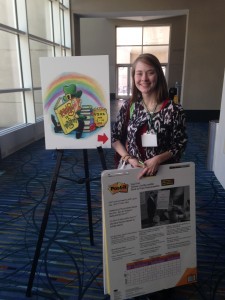 Last week, I took the wonderful opportunity to attend and present at the Virginia State Reading Association conference in Richmond, Virginia. The theme of the conference was "Reading is Magical". While attending the conference, I learned many different strategies from experienced reading specialists and literacy coaches that I can use as a reading specialist/coach. I was able to see and hear about how an experienced reading specialist worked with another reading specialist as a team to successfully and effectively meet the needs of the entire student and teacher population in the school. I also collected great resources that will be useful for me as a classroom teacher and/or reading specialist/coach.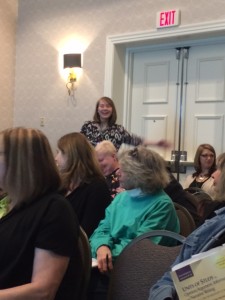 The topic of my presentation was "Let's Get Engaged!".   It was a 50 minute research-based presentation about motivation and engagement. Teachers, reading specialists/coaches, graduate students, professors, and administrators attended my session. I had the attendees participate in different activities they could use as educators and facilitators. The examples could be manipulated and implemented in their field based on the content focus and need of the students. Overall, being able to attend and present at this conference has given me more experience and confidence with presenting and networking with other educators and facilitators that will help me with my career.
Nicole Wingo's RSS Feed