Michele Golles
This user hasn't shared any profile information
Posts by Michele Golles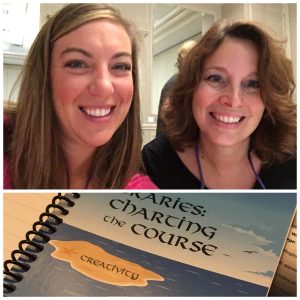 I had the great opportunity to attend the VAASL Conference in Norfolk, VA.  This was the second opportunity for me to attend this conference.  Again, it was a wonderful conference, and I cannot wait to attend again next year.  It was very exciting to learn so many new things that I would be able to use in my classroom, as well as ideas for when I become a librarian.  This year, just like last year, I came away feeling refreshed, energized and excited about teaching and becoming a librarian.  I was able to attend Thursday, Friday and Saturday concurrent sessions, but my favorite day by far was Friday!
I attended, But they're scary! Tech tools to over math and science teachers, using picture books in 6-8, charting the course with topics and trend and of course the keynote speaker, John Schu.  The concurrent sessions gave me some great ideas to use for my current classroom as well as share with my teachers in the building.  I am already planning on sharing the great tech tools in the math and science department meetings.  Listening to Audrey Church's top ten, was just amazing.  I attended last year as well, and this year was just as good or better then last.
John Schu, was so inspirational to me as teacher, book lover and future librarian.  As I look into the future to becoming a librarian, I plan to keep the quote "What do you want your library students to remember about your library 10 years from now?"  and "Not to get the books back, but the readers back."  He is a person/librarian/lover of books, that we all can hope to become and be able to share with students.  He gave some great book talks and ways to promote reading and libraries for every student.
Again, I was not disappointed by this conference and look forward to many more!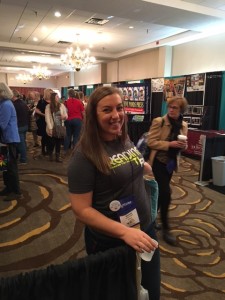 This past weekend I had the pleasure to attend a wonderful conference.  I attended the VAASL conference in Williamsburg, VA.  This was my first time attending the conference and I  was amazed at everything the conference had to offer.  There were so many amazing session titles and descriptions that it was difficult to choose just one!  Each session I attended, I learned something new, innovated and exciting.  This year the keynote speakers, Margaret Willison and Shannon Miller were just amazing.  Hearing them speak gave me encouragement to be able to do great things in the library.  I am not yet a librarian, but I am definitely excited about becoming a librarian in the near future.
One of the take aways from a session I attended, was using the library in math class. I am currently teaching math and it can be difficult to incorporate the library and it can get boring with the every day worksheet.  The session showed me how to incorporate fractions of words to create new words that would form book titles.  I loved this and immediately thought I could do this right now in my class.  So yesterday, Monday 11/23/15, my students were fully engaged in this activity.  I invited my principal into my class to see my new knowledge in action!
I cannot wait to attend VAASL next year!
Michele Golles's RSS Feed