Intern for Geek Insider
This summer, I interned as a freelance contributing writer for the website Geek Insider. My name is Andy Scoles, and I am a senior English Major concentrating in Creative Writing and a minor in Children's Literature. I consider myself blessed to have received this opportunity, as it will provide valuable experience for my future career. Furthermore, it helped me learn how to branch out and be more flexible and dynamic with my writing skills.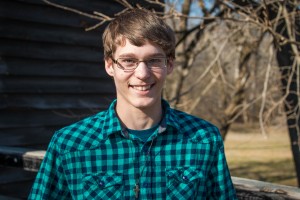 What I Did
As an intern contributor for Geek Insider, my job was to write articles on "geeky" topics, such as technology, science, and media, so that Geek Insider could publish my work on their website. I received a byline for each article and wrote about four articles per week. I was responsible for coming up with an average of four article ideas each week, and I emailed them to my editor for approval. After approval, I would do research and write the article on Geek Insider's WordPress content creation page. After several revisions, I would submit the article and start writing another. Additionally, I got involved in social media for Geek Insider by sharing the posts I wrote on Twitter and Facebook.
What I Learned
Aside from learning valuable skills with WordPress , I also learned better how to research and write for a particular audience. I've written a lot of essays and done a lot of research for school projects, but I had never done anything like this. I had to pay attention to news, specifically "geeky" news, so that I could write up and submit relevant, up-to-date articles in good time. In order to become a trusted voice on the site, I had to learn how to write with authority. Even if I didn't really know what I was talking about without research, I had to write like I knew what I was talking about, and so I developed my writing voice to suit those needs. I communicated with my editor, discussed topics, and learned how to network with my Geek Insider bosses.
On top of research and writing, this internship taught me how to revise efficiently and manage my time as a freelance writer. If I was to get an article done in good time, I needed to make sure that I didn't write sloppily. Everything needed to be done efficiently and satisfactorily, so that my articles would be worthy of being published online for the world to see. I even learned better how to plan articles, and how to take good notes so that I could write articles like movie and TV reviews. Apparently, I did well enough with writing and communicating that Geek Insider decided to start paying me for my articles (though the pay wasn't much), each of which took several hours to complete. I will definitely keep writing for them for a while after my internship is officially "over."
How I Found It
When I was searching for an internship in journalism or publishing, I searched all over the Internet for opportunities around my hometown, but these were slim to none. So I decided to search for online jobs that I could do from my home and my computer. Unfortunately, this also made the search field huge and in need of being narrowed down. Then one of my friends from Longwood suggested that I look at Craigslist, of all places. When I searched there, I found an advertisement for writers needed at Geek Insider. I went to the link and gave the necessary information. I honestly did not expect it to work, but it did. I knew when I got accepted as an intern contributor that this was what I needed to do for the summer.
I have been truly blessed with this opportunity and the experience that goes along with it, and I am sure that it has prepared me well for my future career in writing.